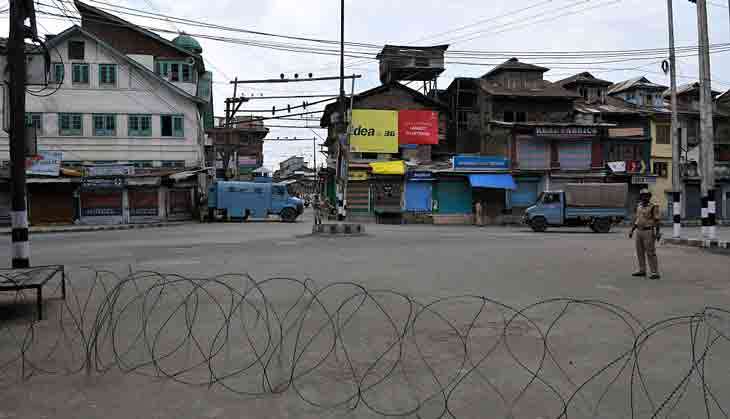 On 20 September, curfew was lifted from all parts of the Kashmir Valley, except in six police station areas of Srinagar. Normal life, however, continues to remain disrupted in the Valley for the 74th consecutive day.
Curfew remains in force in five police station areas of downtown (interior city) and Harwan in Srinagar, while the curbs have been lifted from elsewhere in the Valley, a police official said.
He said curfew was clamped in Harwan Police Station areas on Tuesday in view of the fourth day of mourning of a boy killed in security forces' action last Friday.
The official said the curbs on the movement of people were lifted from other areas where curfew was in force on Monday, because of the improving situation.
Barring stray incidents of stone pelting in Sopore and Shopian, the overall situation remained under control across the Valley on Monday and there was increased traffic and movement of people between various districts and towns of the Valley including in some areas of Srinagar city, the official said.
He, however, said that restrictions on the assembly of people under Section 144 CrPc continued to remain in force in the Valley.
Meanwhile, normal life continued to remain paralysed in Kashmir for the 74th consecutive day due to restrictions and separatist sponsored strike.
The separatists, who are spearheading the current agitation in the Valley, have extended the protest programme till 22 September. They have also asked people to observe today as Women's Day.
They have not announced any period of relaxation in the strike for the week.
Shops, business establishments and petrol pumps continued to remain shut, while public transport was off the roads.
Schools, colleges and other educational institutions also continued to remain shut.
--PTI