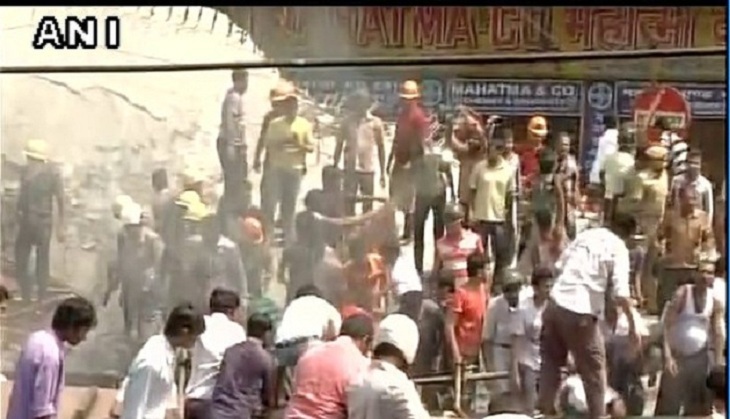 In a report filed before the Calcutta High Court on the collapse of the Vivekananda Road flyover in Kolkata on 31 March which killed 26 people, the Mamata Banerjee government in West Bengal said that construction with sub-standard materials and a "criminal conspiracy" between the suppliers and builders caused the collapse.
The report said: "Material suppliers and others who entered into a criminal conspiracy, and in pursuance thereof made the planning, construction, supervision and supply materials in respect of Vivekananda flyover project in such a way that its construction works were not undertaken with due care, proper planning, supervision and with proper materials, resulting in the collapse of the flyover."
Banerjee had earlier blamed previous Left Front governments for the flyover collapse. She had said at election meetings after the collapse: "I did not cause the accident. Our government does not do such shoddy work. The CPM government did it. It is evident that the CPM is behind it."
Banerjee is fighting for re-election in the ongoing polls for the West Bengal assembly.
According to The Telegraph, one of the sub-contractors on the flyover project was Rajat Baksi, a cousin of Trinamul Congress leader Sanjay Baksi whose wife Smita is the party's sitting MLA and Jorasanko candidate.
Rajat Baksi's company Sandhyamani Projects Pvt Ltd had done the casting for the part of the flyover that collapsed. He said afterwards that "it was our first assignment of this kind".
"We generally take road repair jobs and have also supplied labourers and dumper trucks to dispose of the soil after piling at the construction site of the New Garia-Airport Metro...," he had said.
The government's report in the Calcutta High Court on Friday was in response to two PILs that seek the fixing of responsibility for the flyover collapse. The bench will now study the report for two weeks.
The report was compiled by Saibal Roy, an inspector of the Calcutta police's detective department and investigating officer of the special investigation team. It says that 10 people have been arrested, all from IVRCL Ltd, the Hyderabad-based firm that got the contract to build the 2.2km flyover in 2009.
The state government has set up an investigation committee of experts from IIT Kharagpur.