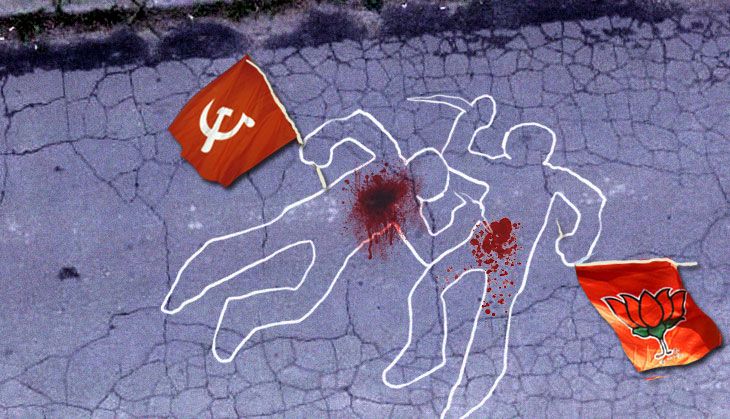 CPM worker Mohanan of the ruling CPM party was hacked to death on 10 October by unidentified men in Kannur district of Kerala.
Mohanan, 52, was attacked by five men in his toddy shop in a busy market area. It is suspected to be a politically-motivated murder. He was the CPI(M)'s Paduvilayi local committee member, reports NDTV adding that another worker, Ashokan, was also injured in the incident, police said.
CPI(M) has laid the blame on BJP workers and called for a strike in the district on 11 October.
Also Read: BJP calls for a shutdown in Kerala after murder of party activist in Kannur
Since May, when the Pinarayi Vijayan-led Left government came to power, Kannur has witnessed more than 50 political attacks and four murders, as per the official statistics. In the district, the BJP and CPM cadres have continuously been in conflict, reports NDTV.
The Congress party has accused the government of not taking any action against the growing political violence in the state.
"There have been 70 murders and more than 100 incidents of political attacks and violence since the CPM government came to power in May. It shocks me and I fail to understand why the government is not doing anything or even calling for an all-party meeting," senior Congress leader Ramesh Chennithala was quoted saying by NDTV.