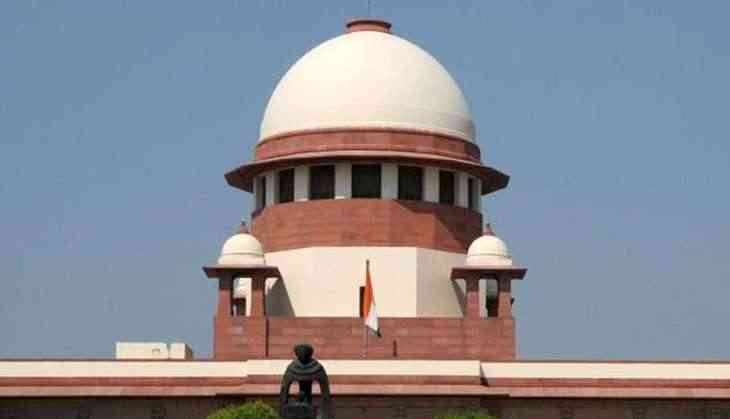 Cow vigilantism: SC asks five states to file counter affidavits
The Supreme Court on Wednesday adjourned the matter concerning the ban on 'gau rakshaks' for six weeks.
A bench of the apex court was hearing a plea filed by Congress leader Tehseen Poonawalla demanding a ban on 'gau rakshaks', who are active in several states -- especially those ruled by the Bharatiya Janata Party (BJP) that have strict cow protection law.
Earlier on April 7, the top court had used notices to six states - Rajasthan, Maharashtra, Uttar Pradesh, Gujarat, Jharkhand and Karnataka - seeking a reply on the issue of cow vigilantism in three weeks.
The Karnataka government today filed a reply in the case. The apex court asked the other five states to file their counter affidavit in the case within six weeks.
The apex court earlier agreed to examine rising cow vigilantism across states following a string of recent cases of violence, especially against Dalits and Muslims, by members of bovine-protection groups.
Poonawalla, in his plea, said the violence committed by the 'Gau Raksha' groups have reached to such proportions that even Prime Minister Narendra Modi declared them as people who are 'destroying the society'.
The plea alleged that these groups were committing atrocities against Dalits and minorities in the name of protection of cows and other bovines and they needed to be 'regulated and banned in the interest of social harmony, public morality and law and order in the country'.
The plea sought to declare as 'unconstitutional' section 12 of the Gujarat Animal Prevention Act, 1954, Section 13 of Maharashtra Animal Prevention Act, 1976, and Section 15 of Karnataka Prevention of Cow Slaughter and Cattle Preservation Act, 1964, which provide for protection of persons acting in good faith under the Act or rules.
-ANI