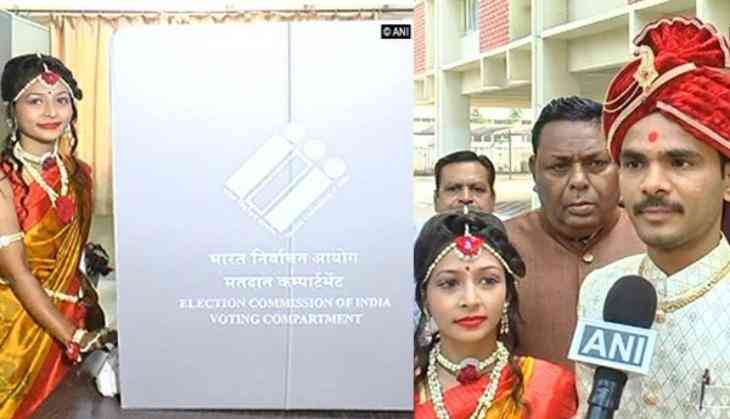 With Gujarat going for polls on 9 December people in the state are not just taking out time from their habitual lives but also from their weddings to cast votes.
In the state's Bharuch District, a couple reached the polling booth and casted their votes ahead of their marriage ceremony today.
Hand in hand and glowing with the happiness, the couple was set and dressed for the wedding but first took a stop at the polling booth.
"I am about to get married today, but as these are the biggest elections we came here and gave our votes. As an Indian citizen it is our duty and responsibility to vote," said the groom.
The bride on the other hand was excited and happy to be able vote on her wedding day. "This made my wedding day more special," she said.
The first phase of polling is being held in 89 assembly constituencies of Saurashtra and South Gujarat regions with 977 candidates in the fray.
About 2.12 crore voters, comprising 1, 11,05,933 men and 1,01,25,472 women, are expected to exercise their franchise.
The second phase will be held on 14 December for 93 assembly constituencies while counting of the votes will be done on 18 December.
-ANI