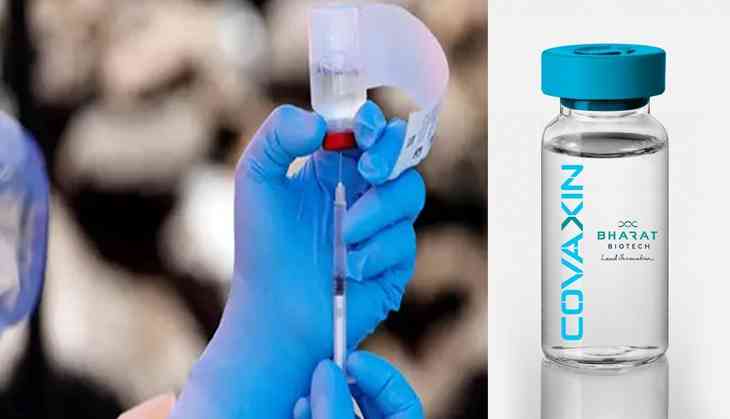 Amid COVID-19 outbreak across the world, India is aiming to launch a coronavirus vaccine by next month. The Indian Council of Medical Research (ICMR) on Thursday said that it has partnered with Bharat Biotech International Limited (BBIL) to fast-track the clinical trials of the vaccine(BBVI52COVID Vaccine).
ICMR Director General Balram Bhargava also said that the indigenous vaccine for the novel coronavirus could be launched by August 15. Recently, Bharat Biotech also got a nod for the trial of vaccine- Covaxin.
Envisaged to launch by August 15:
As per ICMR statement, this is one of the top priority projects as it is being monitored by the topmost level of the Government as this is the first indigenous vaccine developed by India.
The vaccine is derived from a strain of SARS-CoV-2 isolated by ICMR-National Institute of Virology, Pune.
To invent an indigenous vaccine, ICMR and BBIL are jointly working for the preclinical and clinical development of the vaccine.
"It is envisaged to launch the vaccine for public health use latest by 15th August 2020 after completion of all 1st clinical trials. BBIL is working expeditiously to meet the target, however, the final outcome will depend on the cooperation of all clinical trial sites involved in this project," the statement added.
12 institutes have been selected for the clinical trials, by the apex medical body, including one from Odisha, an official said on Thursday.
In the wake of public health emergency due to COVID-19, the selected institutes have been asked to fast track all approvals related to the initiation of the clinical trial and ensure that the subject enrolment is initiated during the first week of July.
Meanwhile in India, over 6.25 lakh positive cases for coronavirus have been recorded while the death toll has crossed 18,000 so far.
Also Read: Corona Symptoms: Social distancing of six feet won't be sufficient enough; here's why