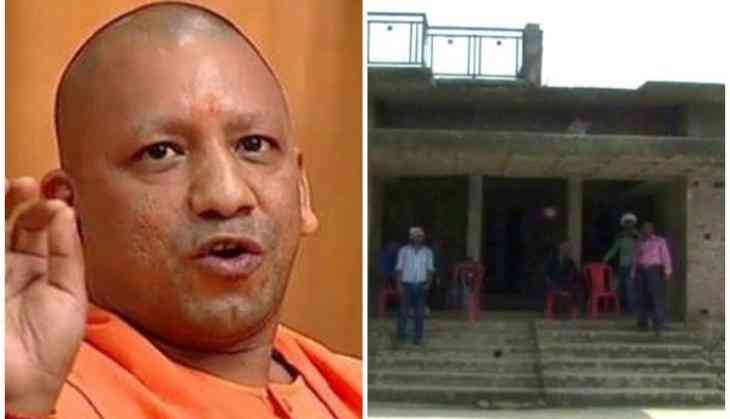 Congress, SP slam Adityanath's slain BSF jawan's house visit row (ANI)
The Congress on Friday said that removing air-conditioner and sofas from slain BSF jawan's house after Uttar Pradesh Chief Minister Yogi Adityanath's visit was a 'mockery and disrespect' of the soldier.
"This is disrespect to the slain jawan. What the administration has done is not right. It has made a mockery of a person who lay down his life for India. We believe that Chief Minister will take some steps in this regard," Congress leader Dwijendra Tripathi told ANI.
Echoing the same, the Samajwadi Party leader Juhi Singh also condemned the 'shameful' incident, while saying that Adityanath should take action against the administration.
"This is very shameful. This is administration's fault. It was an attempt to spoil the name of Chief Minister. I believe the Chief Minister will take cognizance of this matter and will take action against such officers. I don't think any responsible chief minister would ask to do anything like this," she told ANI.
The local administration in Deoria district of Uttar Pradesh had installed an air conditioner, changed the curtains on the doors and windows and also placed comfortable sofas and carpets in the room where Chief Minister Yogi Adityanath decided to meet the family of slain BSF jawan Prem Sagar.
However, when the successful presentation of the government's solidarity was over, the facilities were removed from the house.
"Within half an hour of Chief Minister Yogi Adityanath's departure from the village, all these things the AC, curtains, sofas, towels- were taken away from here," said a family member to ANI.
Reports said after the administration was alerted about Adityanath's visit at Tikampar village, most of the bureaucrat and local officers came into action running from pole to post to make arrangements.
Tikampar village, which is also considered as the most backwards in the district, was decked up to welcome the Chief Minister. Within 24 hours, the dusty road that led to the Prem Sagar's residence was turned into a concrete road.
The drains, which were always open in the village, were closed and a small Chikitsa Kendre (Health Centre), which used to remain closed all the time, started functioning in few hours.
During the meeting with the family of the slain soldier, the Chief Minister handed over a cheque of Rs. four lakh and a fixed deposit of Rs. two lakh to the widow of the deceased soldier.(ANI)
-ANI