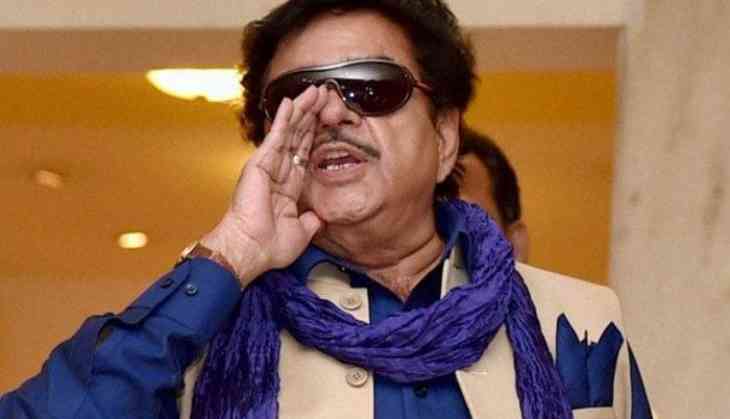 Congress' new recruit Shatrughan Sinha, who recently walked out of the BJP, has a message for the Prime Minister Narendra Modi and BJP chief Amit Shah. Actor-turned-politician Shatrughan Sinha has been strongly criticized for the BJP since the last couple of years. A month after quitting party Sinha has to say PM Modi that "It's time for PM Modi to pick up his jholi and leave."
In 2016, weeks after demonetisation of major currency, which provoked an opposition outcry, PM Modi had said at a rally: "What can my opponents do to me? I am a fakir. I will take my jhola and leave."
A 72-year-olf actor-politician recalled the words while campaigning in his constituency Patna Sahib in Bihar. When he was asked what he would like to say, PM Modi and Amit Shah, if they walk up to him right now, Sinha said: "I will say khamosh, you have to answer questions. Be answerable and accountable to people. You cannot just follow the 'shoot and scoot' policy and run away. Come here and face the people".
Notably, Sinha has been a big critic of BJP party leadership. He had also called the saffron party a "two-man army, one-man show".
Sinha who is sitting MP from Bihar's Patna Sahib is contesting from the same constituency on Congress ticket-- from where he had won in 2009 and 2014. The BJP has fielded Union Minister Ravi Shankar Prasad against him.
"They are anyway facing the people now. Everywhere they are facing the rap. People have gone to the opposition in a big way. The writing on the wall is clear. Our honourable PM will no longer be the Prime Minister on the 23rd," said the new Congress recruit.
"Mamata Banerjee is our friend and the iron lady has rightly said that his expiry date is over. Now I only wish him well, wherever he wants to go. He used to say I will pick up my jholi and walk away. Now it's time for him to pick up his jholi and go away," Sinha said.
Also read: Mamata Banerjee blasts at BJP and EC; calls Kolkata violence worse than Babri Masjid demolition