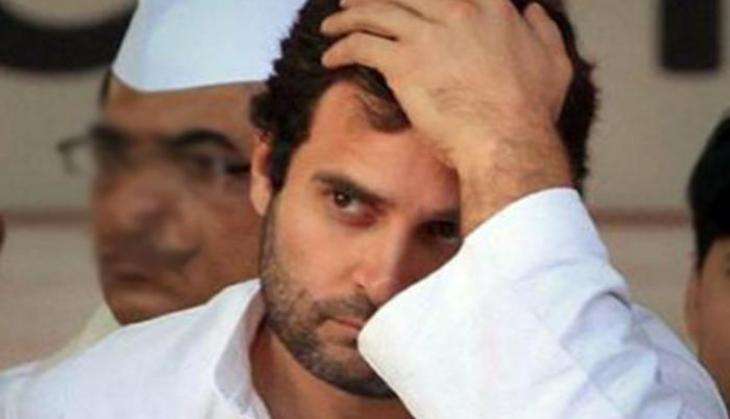 After Congress vice president Rahul Gandhi's Twitter account was probably hacked twice between Wednesday night and Thursday morning, now the Indian National Congress' official Twitter account has been hacked.
The Congress party's official Twitter account was hacked at around 10:15 am with a series of abusive tweets. The hacker challenged and mocked the party for lodging a complaint against "innocent hackers".
The first tweet read, "We got them keys keys keys. You really want to lodge a complaint, huh?"
Another tweet read that there is no political agenda behind hacking. "For every retard out there who thinks we have a political agenda - No, we don't," it read.
Rahul Gandhi's official Twitter account which has probably been hacked again, read,"To every one of you haters out there. I love all of you. You're beautiful. Your hatred just doesn't let you see it yet."
First, Rahul Gandhi's Twitter account was hacked on the evening of 30 November. The hackers had posted abusive tweets and changed Gandhi's Twitter profile. It took a couple of hours for the account to be restored.
The Congress has condemned the hacking of Gandhi's account and filed a complaint with the Delhi Cyber Cell. The party's media in-charge Randeep Singh Surjewala termed the hacking a "sinister concept to abuse and intimidate".
Congress has alleged the ruling Bhartiya Janta Party (BJP) to be behind hacking its Twitter account.
In response, BJP countered the allegation and said, "No need to hack Rahul Gandhi or Congress' account as they are not taken seriously," reports News18.
Congress sources reveal that Gandhi's office has taken up this matter with the Twitter India management. According to them, this isn't just about Gandhi's account but about security against cyber bullying by right wing trolls.
The party's social media team has blamed Twitter for being unresponsive and slow in restoring the account.