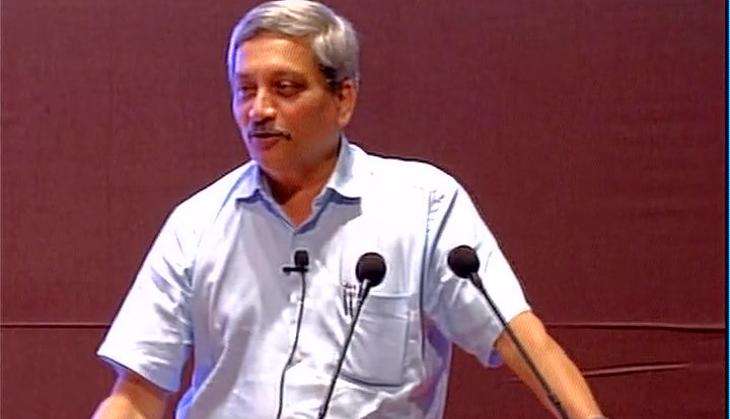 The Congress took a dig at Defence Minister Manohar Parrikar on 11 November and called him a 'Joker'. The statement came after Parrikar, on 10 November, asked India to call itself a responsible nuclear power.
Congress leader Manish Tewari said, "With great respect to the honourable defence minister of India, he is a bit of a joke. Is the defence minister of India entitled to have a personal view in the public's pace on such an extremely sensitive issue."
"The 'no first use policy' was not put in place by a congress government. But as a part of the draft nuclear doctrine was formalised by Atal Bihari Vajpayee," Tewari said.
"The 'no first use policy' is located in the larger context of India's commitment to universal nuclear disarmament so unfortunately you have a defence minister who completely and absolutely doesn't understand nuclear theology," he added.
Union Defence Minister Manohar Parrikar had said that instead of saying 'India won't use nuclear weapons first', it should be said that 'India is responsible nuclear power'.
"If written down strategy exists or you take a stand on a nuclear aspect, I think you're actually giving away your strength in nuclear. People say India has not first used nuclear concept. I should say that I'm a responsible nuclear power and I'll not use it irresponsibly. This is my thinking. Some may say that Parrikar says nuclear doctrine has changed. It has not changed in any government policy," Parrikar said at a book release function.
The no-first-use commitment was made after India conducted a series of nuclear tests in 1998. Pakistan responded within weeks by conducting tests of its own.
India carried out surgical strikes late on 29 September; days after Pakistani terrorists attacked an army camp in Uri in Kashmir, leaving 19 Indian soldiers dead.
--ANI