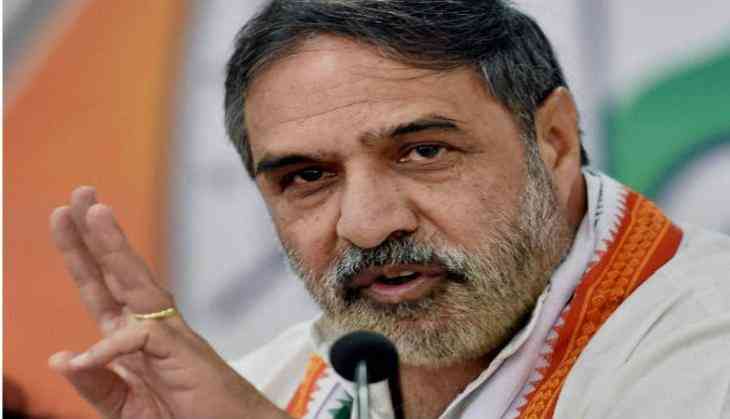 Congress leader Anand Sharma on Sunday said that they are confident of defeating Prime Minister Narendra Modi-led Central Government in the 2019 general elections.
His statement comes hours after Prime Minister Modi took a dig at the Congress party-led 'Mahagatbandhan' during the national executive meeting.
Reacting to Prime Minister's remark on Congress, Sharma told ANI, "World accepts and statistics reveal that 10 years of Congress government resulted in unprecedented development. Our vision is clear and we believe in the constitution and its values. We respect diversity and unity of our country. Our ideology is the welfare of the country. In the last four years, the country had to bear a lot of trouble and the responsibility of the same is with Prime Minister Modi."
Reacting to BJP president Amit Shah's remark that 'after BJP win in 2019, no one will be able to defeat it for next 50 years', Sharma said that this shows their arrogance.
He said, "Election happens every five years. People are not willing to tolerate them for even next four weeks so to speak of 50 years is a big arrogance. It is the first time that a ruling party president had made such a statement. It shows that they do not believe in the mandate of people."
Further launching scathing attack on Prime Minister Modi, he said, "Prime Minister Modi's government is running on the foundation of lies. They came to power on the basis of lies and those who speak the truth, they suppress their voice."
Detailing about tomorrow's nationwide strike on fuel price hike, he said, "It is the duty of the opposition that when people are in distress and government has turned deaf, we have to make people voices reach to government."
(ANI)