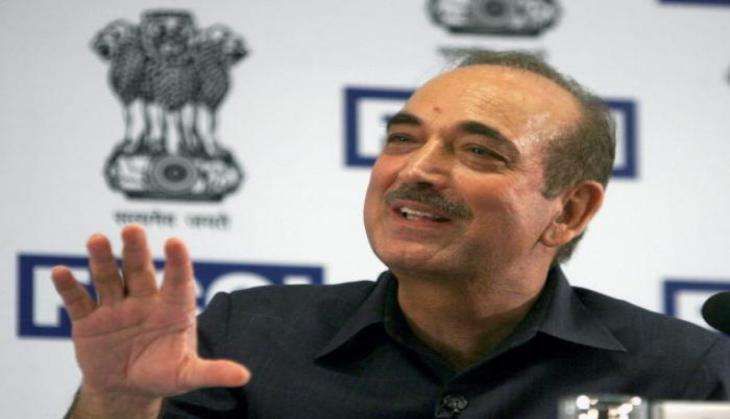 Senior Congress leader and Leader of Oppoaition in the Rajya Sabha Ghulam Nabi Azad has blamed the Centre for the prevailing tension in the Kashmir Valley.
"Since the NDA came to power from that time the people living on the borders in the Line of Control (LoC) suffered the most. NDA is responsible for this and that simply means that their foreign policy has failed," said Azad. He said that NDA government only speaks, but the end results are never visible on ground.
Azad said "It is very surprising that nobody has yet been caught red handed in this issue. Sometimes other people do all this and blame it on militants. Investigation as to who is burning these schools should be done," he said.
In past two months, around 25 schools have been set on fire in the Kashmir Valley. Schools in Kashmir valley have been closed due to a shutdown call by the separatists. Dozens of schools are also still occupied by security forces deployed to contain the unrest, which began after the killing of Burhan Wani.
So far, the efforts to reopen schools have failed as both government and separatist groups are levelling accusations against each other of playing politics over education.
--With ANI inputs