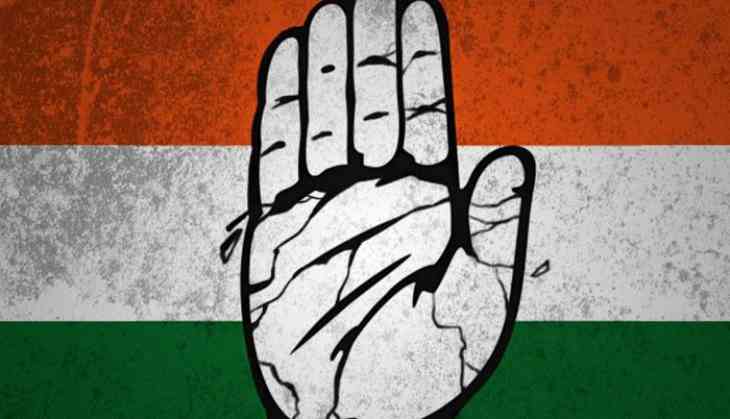 After facing a humiliating defeat in Uttar Pradesh and Uttarakhand, the Congress Party on 12 March, 2017 accused the Bharatiya Janata Party (BJP) of indulging in polarisation policy.
"The reason for our defeat in Uttar Pradesh is Prime Minister Narendra Modi and his party's polarisation policy. Their agenda of development did not work, instead they worked on destruction. The BJP indulges in communal campaign," Congress leader Meem Afzal told ANI.
Echoing similar sentiments, another Congress leader Shakeel Ahmed said the BJP is going overboard with its celebrations in order to cover up their defeats in other states.
"It is a mixed result for us. As Uttar Pradesh is the largest electoral state, everyone had their eyes there. But the BJP is showcasing its victory in such a manner as they want to cover the defeats in other state elections. In Punjab, they are third. In Goa, their chief minister lost the election and the same goes for Manipur," Ahmed told ANI.
The Congress leader also justified the reason behind his party entering into an alliance with the Samajwadi Party in Uttar Pradesh.
"The Congress wanted to stop Prime Minister Narendra Modi from getting hold of the throne in Uttar Pradesh and that was the rationale behind the alliance with the Samajwadi Party before the polls," he told ANI.
"Yes we wanted to stop Modiji as we believe that we find the politics played by them is bad for the country. We wanted to stop the BJP and that is why we forged an alliance. Although we have congratulated the BJP for its victory, but the BJP did not congratulate us for the victory in Punjab and better performance in Manipur and Goa," he added.
Breaking all previous records, the BJP bagged two-third majority in Uttar Pradesh and Uttarakhand.
The BJP won with a clear majority in Uttarakhand with 57 seats in the 70-member assembly, ousting the Congress led by Harish Rawat.
In politically crucial Uttar Pradesh, the saffron party witnessed an unprecedented victory with 321 seats, while the Congress-Samajwadi party alliance bagged 54, the Bahujan Samaj Party (BSP) got 19 and others 18 seats respectively.
-ANI