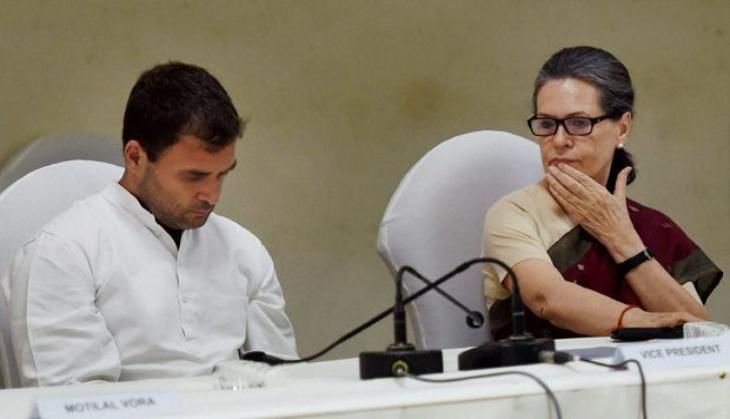 On 1 July, the Congress party criticised the judicial commission led by Justice SN Dhingra for the delay in probing land licences issued to companies, including that of Robert Vadra's, in Gurugram and said it was being used by the Bharatiya Janata Party (BJP) for a political witch-hunt.
Seeking resignation of Justice Dhingra, Congress spokesperson Randeep Surjewala asserted that the former has compromised his position because of undue advantage accorded to him by the Haryana government led by Chief Minister Manohar Lal Khattar.
"Justice Dhingra has clearly compromised his position, by accepting undue favours from the government of Haryana for a trust of which he is chairman. He is no longer fair and prejudiced and consequently in the highest tradition of democracy, we expect him to resign as the judge of the commission," said Surjewala.
"This is mere ploy, Justice Dhingra is being used by the higher leadership of the BJP. He said the report is ready and at the last minute he did a somersault and now he says he has fresh evidence and he will submit the evidence after four to six weeks. It is clear that people in the government, who want to use the Dhingra commission for political witch-hunt and vendetta have rejected his report and want him to write another report," he added.
Late on Thursday, Justice Dhingra , in a letter to the Khattar government, said that he was to submit the report today. But before he could proceed to Chandigarh, he received a bunch of sale deeds from someone who said these documents are about benami transactions of those who benefited from the grant of licenses.
"Therefore I deferred my Chandigarh visit to consider these documents. I need six more weeks.If no extension is granted then I will submit my report tomorrow," the letter added.
Haryana government had twice earlier extended the term of the Dhingra Commission of Inquiry.
The controversy around Vadra is based on a 3.5-acre plot in Gurugram, which he bought in 2008 for Rs 7.5 crore and sold just months later for Rs 58 crore to DLF, India's largest real estate developer.
-ANI