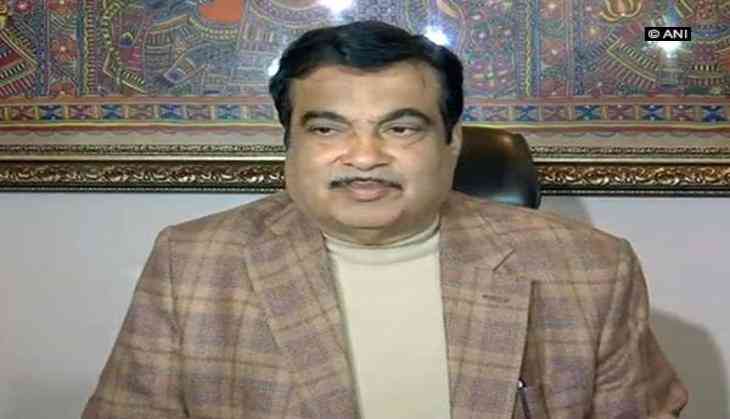 Union Minister Nitin Gadkari here on 18 December congratulated Prime Minister Narendra Modi "for delivering Gujarat for the sixth time in a row" and said that the people have recognised the politics of good governance and development.
"Congratulate PM @narendramodi for delivering Gujarat for 6th time in a row; victory in Himachal Pradesh is also a significant," Gadkari tweeted.
The Union Minister of Road Transport and Highways, Gadkari said that the counting of votes, which is in progress, indicate that the people of Gujarat have supported the Bharatiya Janata Party in large numbers and acknowledged their hard work.
"The trends shows that somewhere people are supporting us. We have been governing Gujarat since 1989.. The trust that people are showing on us is making us more strong to work harder. It is a fact that development will always win against caste politics. I thank all our workers for their hard work and people for supporting us," the former BJP president told the media.
When asked about the allegations made by the Congress against the BJP tampering with the Electronic Voting Machines (EVM), Gadkari said that the grand old party should instead accept their defeat and move ahead.
"They have won seats (in Gujarat) as well. Are the EVMs there tampered with as well? When they won Punjab, were the EVMs tampered? They should accept the fact and move ahead," he asserted.
Meanwhile, senior Congress leader Shashi Tharoor said the trends emerging from vote counting in Gujarat were 'optimistic', even as the Bharatiya Janata Party (BJP) looked comfortably placed to win the polls.
Tharoor said that the numbers looked promising, as the party was showing a much-improved performance, compared to the last assembly elections in 2012.
Speaking to ANI, Tharoor said, "In the morning, we (Congress) were leading on some 75 seats which is a very good number. If you see in the last elections, we have improved the number of seats in the assembly (Gujarat)."
At the time of reporting, the saffron party was leading in 99 of Gujarat's 182 seats while in Himachal Pradesh it was leading in 43 seats.
The counting of votes in the state is underway.
-ANI