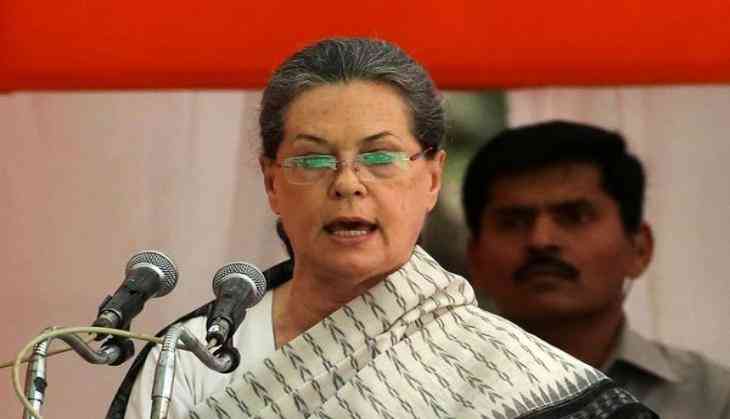 Former Congress president Sonia Gandhi on Thursday said that her party will work with all like-minded parties to ensure Bharatiya Janata Party (BJP)'s defeat in the 2019 general elections.
Gandhi in Congress Parliamentary meeting said that she would take the lead in rallying against the ruling BJP ahead of general elections that follow a series of state polls this year.
"I will work with the Congress President and other colleagues in discussions with like-minded parties to ensure the BJP is defeated in the next election and India is restored to a democratic, inclusive, secular, tolerant and economically progressive path," she said.
Further hitting out at the BJP, she said that institutions such as the Parliament itself, judiciary, media and civil society had come under systematic assault since the BJP came into power four years ago.
"Investigative agencies have been let loose against political opponents," she said.
She also underlined that her party performed very well under tough circumstances in Gujarat and recent by-elections in Rajasthan.
The veteran politician was sure that Karnataka would underline resurgence of Congress in the upcoming election in April-May.
Gandhi further wished her son and Congress president Rahul Gandhi luck for future political battles and said, "We have a new Congress president and on your behalf and my own I wish him all the best. He is now my boss too. Let there be no doubt about that."
--ANI