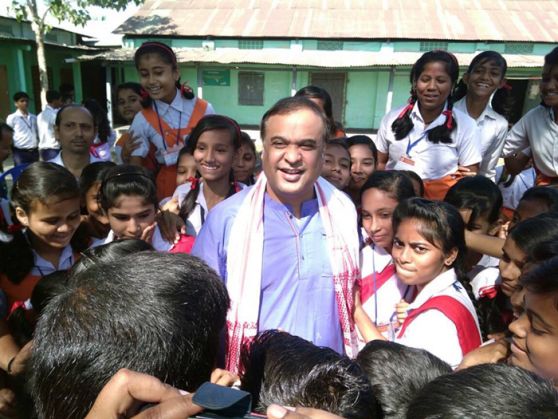 Congress leader Himanta Biswa Sarma met BJP President Amit Shah on 23 August and confirmed that he would be joining the BJP.
Ironically, less than a month ago, Sarma was accused by the BJP for his alleged involvement in the 2010 Water Supply scam in Assam.
The Indian Express reported that Sarma was accompanied by the Assam BJP Chief, Siddhartha Bhattacharjee to Amit Shah's residence. Bhattacharjee announced that final formalities were underway.
On 22 July, the BJP released a booklet named Saga of scams in Congress, which had Sarma's name as a key suspect in the water supply scam. The party alleged that the Tarun Gogoi-led Assam government had paid Rupees 200 crore to Louise Berger as a consultant fee. It also accused the firm of offering to bribe several state ministers.
According to the booklet, Sarma was an influential minister in Assam at that time and the project was launched under his supervision. Interestingly, he was also quizzed by the CBI in the Saradha Chit Fund scam.
It is believed that Sarma resigned from his ministry last year following his differences with Tarun Gogoi. The Congress said, Sarma's move was not a surprise as he's been rebelling against the party for long.