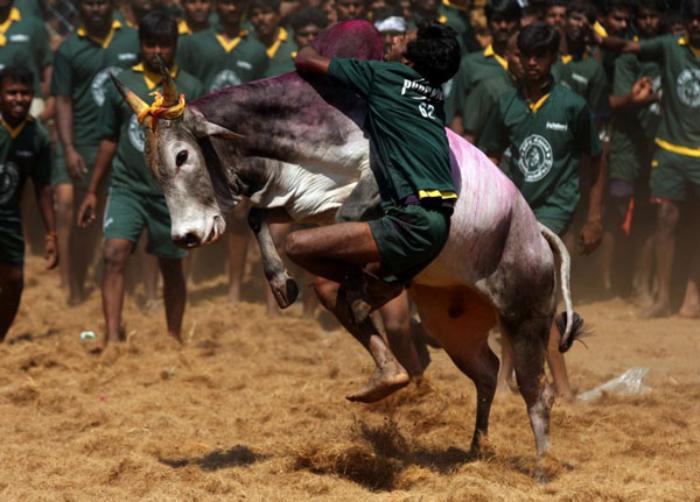 Even as Jallikattu, Tamil Nadu's sport involving the taming of bulls, creates a battle between traditionalists and animal welfare supporters, cockfighting contests in Andhra Pradesh on Friday pulled in bets worth more than Rs 100 crore, reports the Hindustan Times.
Held on the occasion of Sankranti, the duels between roosters trained to fight with razors fitted to their claws took place at hundreds of villages across the state, defying a ban against sports that involve animal cruelty.
The cockfights occurred even though the state government had given the Hyderabad High Court an undertaking last week that they would be prevented. They were especially prevalent in the districts of East Godavari, West Godavari and Krishna of coastal Andhra.
At least three Telugu Desam MLAs and one party MP were among VIPs who inaugurated the cockfights. "Cockfight is part of Telugu people's tradition. It is only the betting which is illegal," said TDP legislator Chintamaneni Veeranjaneyulu.
Celebrities watched the games and giant LED screens were put up at several venues.