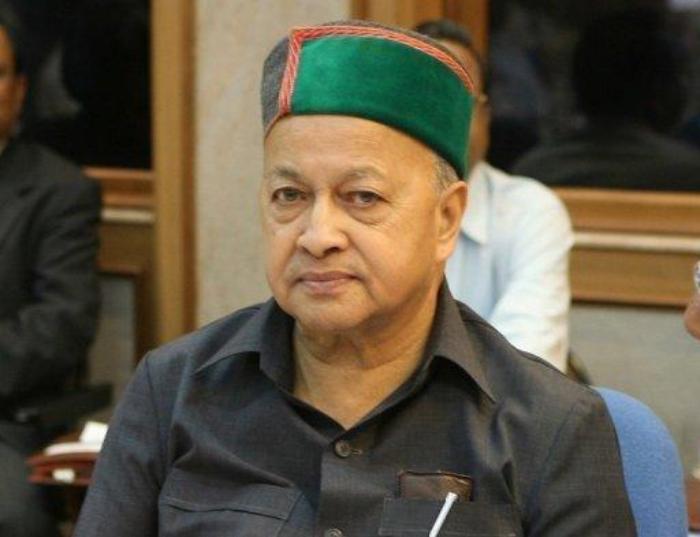 The Enforcement Directorate on Wednesday attached properties belonging to Himachal Pradesh Chief Minister Virbhadra Singh while investigating a case of money laundering against him.
One of the properties attached is a flat in Delhi's upscale neighbourhood of Greater Kailash-1 worth Rs 7.93 crore. The flat is in the name of Virbhadra's son Vikramaditya Singh.
A senior official from the ED said: "We have attached a flat in Greater Kailash-1 in the case against Virbhadra Singh. The unaccounted income under probe was invested in this flat."
Other properties attached by the ED's provisional attachment order under the Prevention of Money Laundering Act (PMLA) include LIC policies and bank fixed deposits, according to The Indian Express. The order says these assets are being considered "proceeds of crime" of the alleged money laundering.
Virbhadra Singh, his wife Pratibha, and the rest of his family were named in a case filed by the ED under the Prevention of Money Laundering Act (PMLA) in November 2015.
The ED's case arose from a CBI case filed on 23 September which alleged that Virbhadra attempted to legitimise an unaccounted income of Rs 6.03 crore by revising his income tax returns for three years, and investing more than Rs 5 crore in LIC policies.
"The attachment of the property of HP State Youth Congress president Vikramaditya Singh in New Delhi by the ED is an action uncalled for as it is not being done by orders of the courts," said Virbhadra Singh.