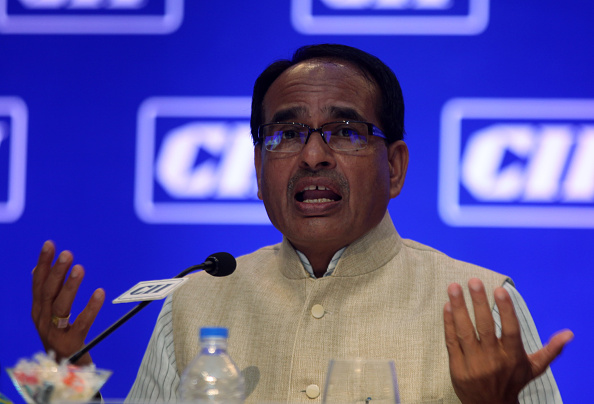 Breaking his silence on the convoluted Vyapam Scam, Madhya Pradesh's besieged Chief Minister Shivraj Singh Chouhan claimed it was he who initiated a probe into the case.
- Chouhan said after the matter was probed, it was realised that the scam was deeper and hence it was handed to the Special Task Force (STF).
- On his stand over the CBI probe, Chouhan said that he asked for a CBI probe because a vicious atmosphere was being created and he wanted to put all doubts and fears to rest.
- Rubbishing Congress' claims, Chouhan said that he won't resign. He said that he was proud of the fair probe and there is no question of resigning.
- Chouhan said that he is getting the party's support, specially from PM Narendra Modi, who has full faith in him. "I am proud of Modi and Amit Shah and my leadership," he said.
-He still maintained that not all deaths were related to Vyapam and it was unfortunate that all deaths were being linked to Vyapam.
- Earlier, the Madhya Pradesh government on Tuesday filed a plea in High Court for a CBI probe into Vyapam scam.
-One plea has been filed by Congress leader Digvijaya Singh, and others by whistle-blowers and activists seeking an apex court-monitored investigation by the CBI.
- The Vyapam scam has become a major political controversy with numerous witnesses and accused dying under mysterious circumstances.
- There have been at least four Vyapam-linked deaths in the last four days.
- A journalist covering the scam died on Saturday. A medical college dean died on Sunday. A trainee sub-inspector recruited through Vyapam was found dead in a lake in Madhya Pradesh's Sagar district on Monday morning. A police constable, too, has been found dead in Tikamgarh on Tuesday.
- The Madhya Pradesh Professional Examination Board (MPPEB) scam relates to irregularities in admission in state-run medical colleges and recruitment in government jobs.
- Alleged financial and administrative irregularities, including unauthorised disposal of application forms, worth crores of rupees by the MPPEB have been pointed out in an audit report.