Catch Team
| Updated on: 13 February 2017, 3:17 IST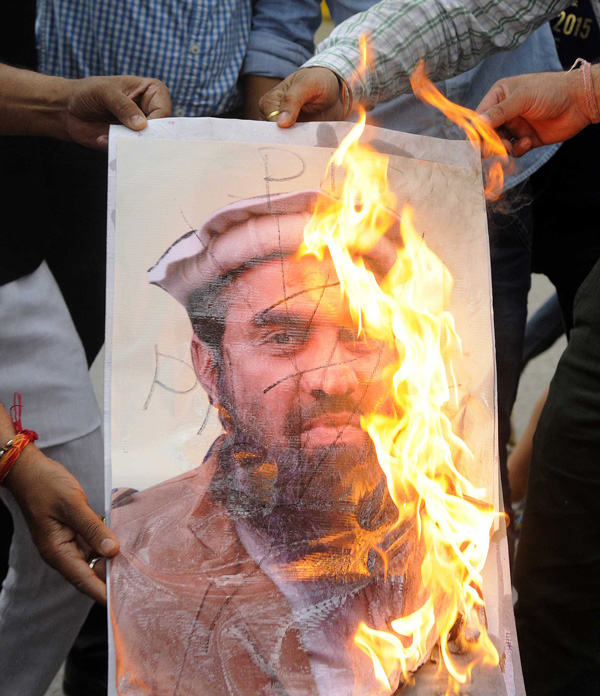 The Chinese Government has justified its stand in United Nations to back Pakistan on the release of Mumbai terror attack mastermind Zaki-ur-Rehman Lakhvi. The statement comes two days after Prime Minister Narendra Modi met the Chinese President on the sidelines of the ongoing BRICS summit. Modi had expressed India's disappointment on the issue during the meeting.
The Chinese Foreign Ministry spokesperson Hua Chunying told the reporters in Beijing on 9 July that since China is a permanent member of the UN Security Council, it always deals with the 1267 committee matters based on facts and in the spirit of objectiveness and fairness. She also adds that both India and Pakistan are victims of terrorism.
At a meeting of the UN Sanctions Committee last month, India had sought action against Pakistan for release of LeT commander Lakhvi in the 26/11 trial in violation of a UN resolution but the Chinese representatives blocked the move on grounds that New Delhi did not provide sufficient information.
In a letter to the current Chair of the UN Sanctions Committee Jim McLay, India's Permanent Representative to the UN Asoke Mukherjee had said Lakhvi's release by a Pakistani court was in violation of the 1267 UN resolution dealing with designated entities and individuals.
China had earlier also put a technical hold on India's demand for UN Security Council action against Hizbul Mujahudeen chief Syed Salahuddin and LeT leader Hafeez Sayed citing the same resolution.