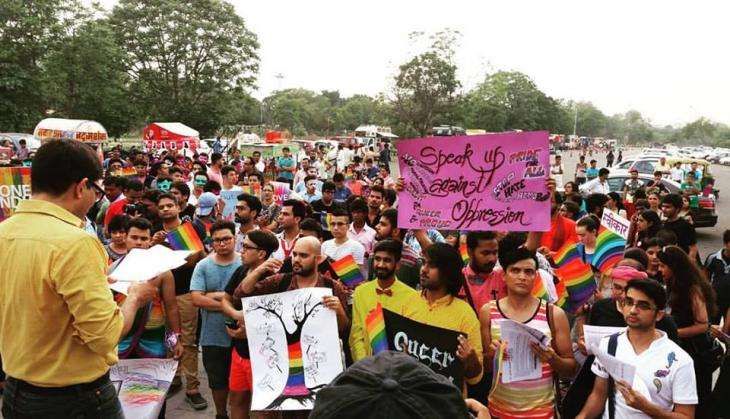 A two-judge bench of the Supreme Court has referred a petition seeking to strike down Section 377 to the Chief Justice of India.
On 29 June, a two-judge bench led by justice SA Bobde, heard a petition filed by three celebrities who claim to be part of the LGBT community. The bench referred the petition to CJI TS Thakur.
"We are not inclined to hear it at this stage. Let the chief justice decide if this can be tagged together and heard by the Constitution bench," Livemint quoted the bench as saying.
A group of people from the LGBT community had approached the apex court on 28 June. The celebrities, including chef Ritu Dalmia, hotelier Aman Nath and dancer NS Johar, have sought protection of their sexual rights on the ground that it is an integral part of the fundamental right to life.
In the plea, the three said that their lives had been "inexorably constricted and their rights infringed" by the penal provision. "Despite their achievements and contributions to India in various fields, they are being denied the right to sexuality, the most basic and inherent of fundamental rights. Section 377 renders them criminals in their own country," the plea said.
Earlier, a Supreme Court bench headed by Chief Justice TS Thakur had agreed to hear the curative plea of NGO 'Naz Foundation' and some gay rights activists. On February 2, the court referred the curative plea to a five-judge Constitution Bench for re-examination of the 2-year old verdict by which a colonial law, criminalising consensual sexual acts between the same sex under section 377 of IPC, was restored.
The curative plea was filed against the dismissal of their petition seeking a review of the 2013 judgement of the apex court upholding the validity of section 377 (unnatural sexual offences) of IPC.
Now, the celebrities have filed a fresh writ petition to quash the penal provision.
Naz Foundation had filed a petition in December 2001 in the Delhi high court, which had on July 2, 2009, decriminalised Section 377. After refusing twice to entertain pleas against Section 377, the SC had on February 2 referred the issue to a five-judge bench.
--With PTI inputs