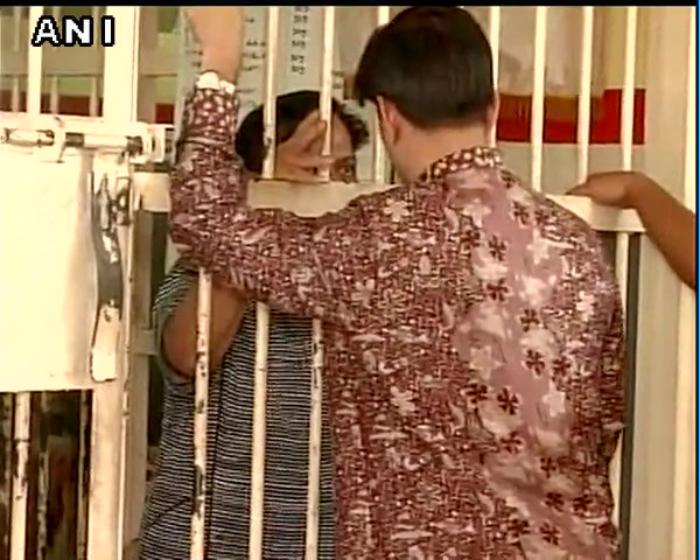 Chhota Rajan, who was arrested in Bali on 26 October, will be deported to India tonight, Jakarta Interpol has confirmed.
The decision comes after Denspar Immigration Chief along with the Jakarta Interpol questioned him at the Bali Police Headquarters and a clearance for his deportation was issued.
Maharashtra Chief Minister Devendra Fadnavis has said that security has been beefed up for Rajan's arrival and he is likely to be kept in Anda Cell of Arthur Road Prison.
In an explosive claim today, Rajan alleged that some officials in the Mumbai Police are working with India's most wanted terrorist Dawood Ibrahim.
"Mumbai Police has committed a lot of atrocities on me and I don't trust them. There are some in the Mumbai Police who are working with Dawood. The Delhi Government should do justice with me keeping that in mind. I am not scared of Dawood and I will continue fighting against him and terrorism," Rajan told the media.
He also appealed to the Indian government to treat his case in a just manner while asserting that all 'cases' against him are false and baseless.
A six-member joint team, with officials from the Mumbai crime branch, Delhi Police special cell and the CBI, is presently in Indonesia, arranging all the relevant documents needed for Rajan's deportation, including his crime history and a court warrant against him.
Rajan, one of India's most wanted criminals and a leading figure in the Mumbai underworld, was arrested on October 24.
He is wanted for at least 68 cases in Mumbai alone, including over 20 murder cases and other serious offences under MCOCA, POTA and the Arms Act.
-ANI