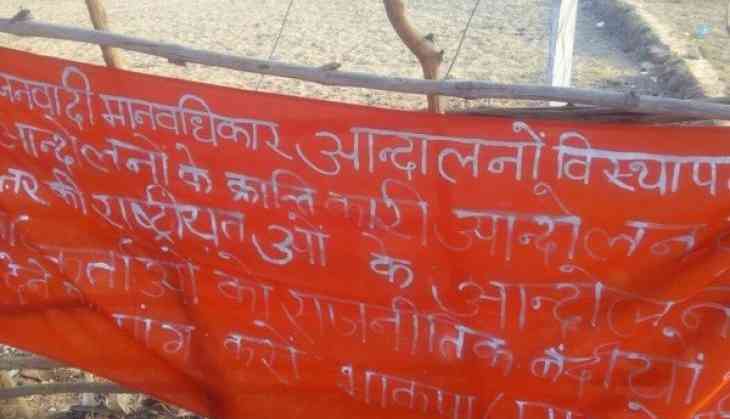 The Maoists in Chhattisgarh's Bastar region have given a call for nationwide shutdown on March 29.
Earlier, the ultras called for shutdown on February 27 to protest against the policies of the Centre and the Chhattisgarh Government.
They claimed that the November 8 demonetisation drive has led to inflation, unemployment and poverty in the country.
Union Home Minister Rajnath Singh had told the Parliament earlier this month that the Left wing extremist groups are restless because of the unprecedented success of the forces against them.
"In 2016, the forces have achieved success against the Left Wing Extremists in many states, especially in Chhattisgarh," Singh said.
He said 135 extremists were killed, 700 were arrested and 1,198 surrendered last year, adding there was a 15 percent drop in Left Wing extremist incidents in Chhatisgarh in 2016.
The Home Minister informed that the number of Left Wing Extremists killed increased by 150 percent from 89 in 2015 to 222 in 2016 while surrenders and arrests registered a combined increase of 47 percent over 2015.
-ANI