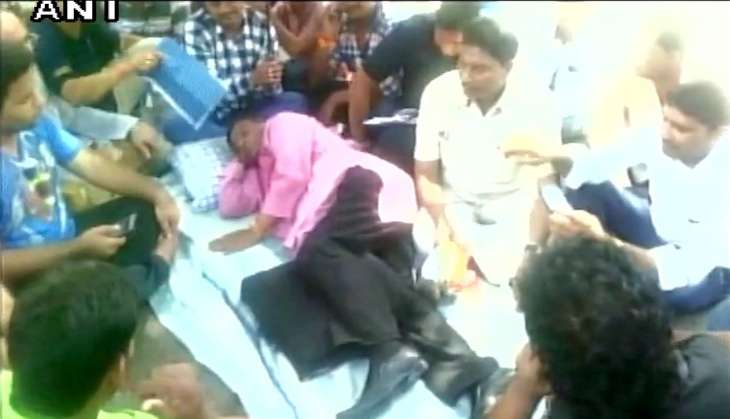 After releasing a video saying that he has been put under house arrest, former chief minister of Chhattisgarh, Ajit Jogi, has now staged a protest outside Chief Minister Raman Singh's residence against the arrest of his party workers.
He has also said that he will not leave until the CM releases all of his party workers.
Ajit Jogi had been put under house arrest so as to prevent him from carrying out a protest against the death of Yogesh Sahu.
Sahu, who died on 27 July, had set himself on fire outside Raman Singh's residence last week.
"He was admitted with around 85% burn injuries. We tried our best to save him, but could not succeed," Dr Sunil Kalra had said on Wednesday.
To mark the protest, Chhattisgarh Janata Congress chief Jogi had announced a statewide bandh on 28 July in the state.
The state's chamber of commerce initially supported the bandh, but later withdrew their support.
According to the police, if Jogi stepped out of his house, the law and order situation will be affected adversely.
In a video, Ajit Jogi can be seen talking about the 'house arrest' and heavy deployment of police outside his residence. Confirming that he will step out, he said the police can arrest him in that case.
According to media reports, no one was allowed to enter or exit the bungalow.
Sahu had set himself ablaze at the gate of the Raman Singh's residence, after failing to get a job.
--With inputs from Manish Bagh