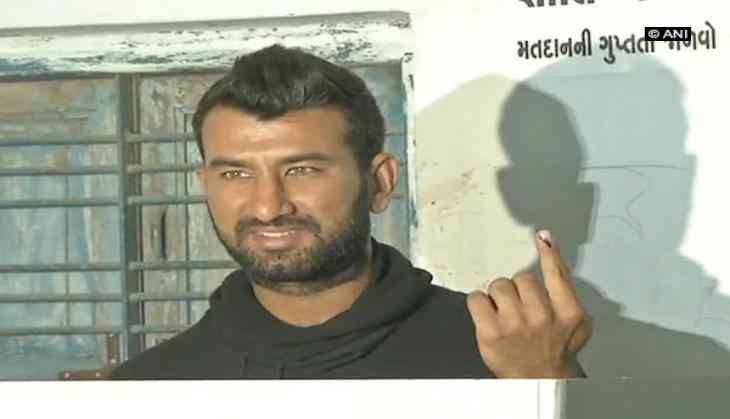 Indian batsman Cheteshwar Pujara on 9 December casted his vote in the first phase of Gujarat elections.
Pujara exercised his franchise in his hometown Rajkot at a polling booth in Ravi Vidyalaya. He is also the brand ambassador of the elections in Gujarat.
Speaking to ANI, Pujara said: "I feel very proud that I have voted myself. I urge everyone to vote in large numbers, which will be beneficial for democracy.
On being asked about the slow start to the elections in Gujarat, Pujara added: "I appeal to the youngsters to vote. Those who are 18 years age or who are senior citizens, they can exercise their voting rights. Everyone has the right to vote."
Pujara was optimistic about the increase of people voting later in the day.
He said: "People are very excited and know their voting rights. Hopefully, we should be able to increase the percentage of voting and better our previous numbers in the last elections." (2012)
The first phase of voting in 89 assembly constituencies of Gujarat is currently underway.
The second phase will be held on 14 December, for 93 assembly constituencies. Counting of votes and the results would be announced together on 18 December.
-ANI