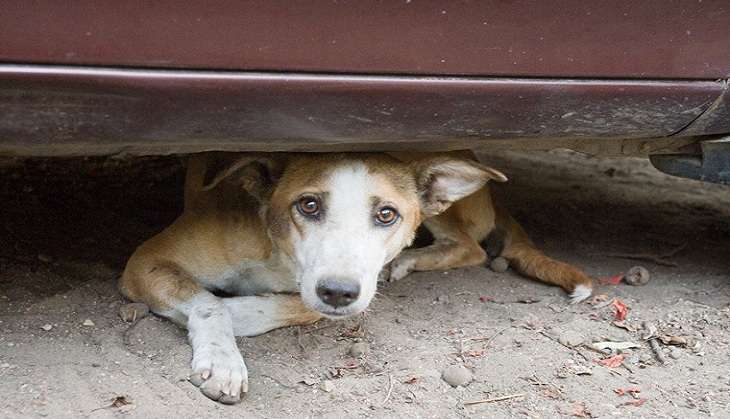 A shocking case of a massacre of at least 50 community dogs has been unearthed from the Keezhamur village near Melmaruvathur, about 50km from Chennai. Villagers unleashed their anger on the strays in the area who were allegedly attacking herds of sheep and goat, by sedating them with food laced with pesticides, before dousing them with kerosene and setting them on fire.
The incident, which had taken place on 5 June, was reported after P Aswath, an animal rights activist was informed of the events. After repeated complaints from Aswath, the Melmaruvathur police registered an FIR, and booked the people involved in the gruesome attacks. An FIR has been filed under IPC Section 429 and the Prevention of Cruelty to Animals Act, 1960.
"They seemed to support the version of the villagers. But the dogs were poisoned and doused with kerosene before being set on fire," Aswath was quoted to have said about the police in a Times of India report. Claiming that he had seen the half-burnt corpses, Aswath said, "I collected the bodies and burnt them fully."
Condemning the attacks, animal rights activist Gauri Maulekhi has pointed out that there are other legal ways like sterilisation to curb the menace, instead of resorting to such inhumane means.
Trying to get culprits arrested today itself-Gauri Maulekhi,Animal rights activist on dogs burnt alive near Chennai pic.twitter.com/YPexSAUYkm

— ANI (@ANI_news) June 15, 2016