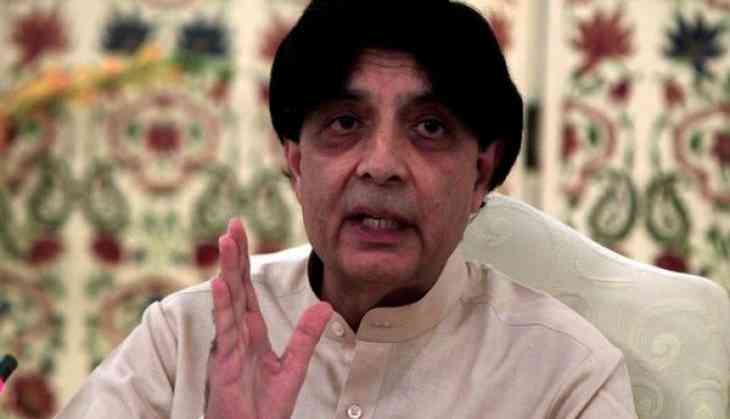 Pakistani Interior Minister Chaudhry Nisar Ali Khan has said the issue of the Muttahida Qaumi Movement founder Altaf Hussain has become a roadblock in relations with the United Kingdom.

The minister made the remark while speaking at a press conference with visiting British Home Secretary, Amber Rudd, after holding a meeting with her on 21 March, reports the Dawn.

Khan said the UK had a different perception about Hussain from Pakistan and that had become an irritant in bilateral relations.

He added that Pakistan wanted legal and diplomatic solution to all hurdles in the way of better relations between the two countries.

He said a range of issues, including terrorism, immigration and organised crime, had been discussed during meetings with the UK home secretary. An agreement on immigration has been inked, besides a memorandum of understanding to identify areas of cooperation between Pakistan and the UK.

On her part, Rudd said police and prosecution decisions were independent in her country. She said the UK government would ensure that its police and Crown Prosecution Service were implementing relevant laws with regard to the cases against Hussain.

Rudd added the issue of Hussain was being reviewed seriously and requests received from Pakistan were also being considered. She said there were no exemptions in the British law and added that action on the requests would be taken without any discrimination.

She said the special envoy of the British prime minister on counterterrorism would be visiting Pakistan shortly to expand cooperation between the two countries in the context of Pakistan's National Action Plan.

Pakistan is seeking legal action against the MQM founder for his provocative speech that led to violence in Karachi on August 22.
-ANI