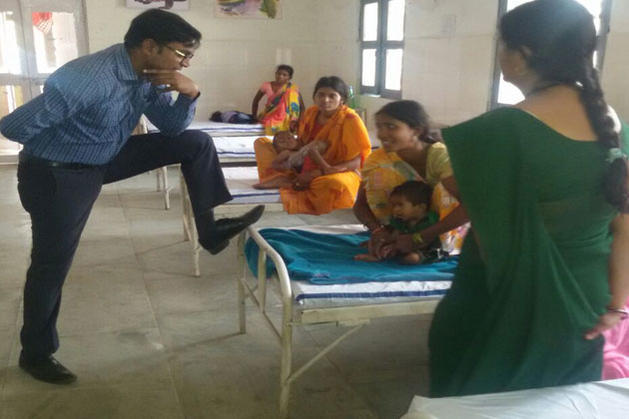 Chattisgarh IAS officer Jagdish Sonkar drew flak for placing his foot on a hospital bed during an inspection. As the picture of him keeping his shoe on the bed while talking to one of the patients went viral on social media, the IAS officer took to Facebook to apologise for his action.
The post said it was completely unintentional and could have been avoided. He also thanked his fraternity for supporting him and reserving judgement in the matter.
This is what he posted on Facebook.
The doctor-turned-IAS officer faced a lot social media outrage, including demands for his suspension. However, some members from the IAS association came forward to support Sonkar including Balrampur Collector Alex Menon, who said Sonkar was a humble person.
And its Jagdish Sonkar IAS,the guy who is the most simple n humble guy,ive seen amng d young turks. pic.twitter.com/iBWPX3Fclt

— alex paul menon (@alexpaulmenon) May 4, 2016
And this is Jagdish Sonkar . Who was treating patients for 2 n a half hrs in d same hospital,working overtime pic.twitter.com/L5oMV28ZFu

— alex paul menon (@alexpaulmenon) May 4, 2016
Media realising,it was a harsh judgement on Jagdish Sonkar IAS,after verifying facts, fotos pic.twitter.com/lt0LYposoj

— alex paul menon (@alexpaulmenon) May 8, 2016
According to a media report, Chief Minister Raman Singh instructed the General Administration Department (GAD) to train new officers in social behaviour before sending them to field postings.