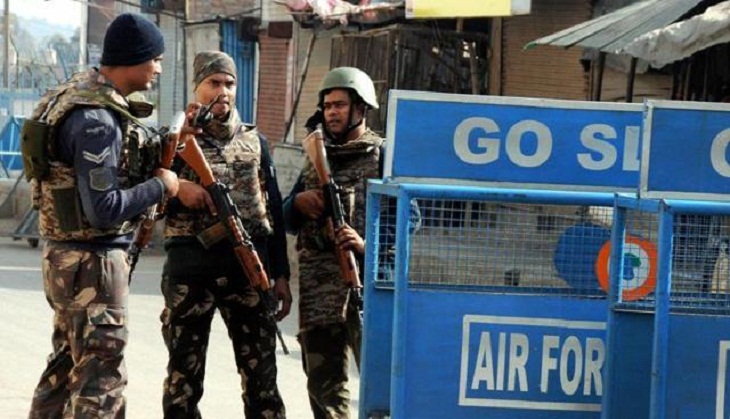 National Investigation Agency (NIA) inspector general Alok Mittal on 19 December asserted that the chargesheet filed against Jaish-e-Mohammed (JeM) chief Masood Azhar and other JeM commanders in the Pathankot attack probe are on the basis of irrefutable, digital, technical, oral and documentary evidence that has been collected through detail scientific investigation.
"After a very detailed thorough scientific investigation, today we have filed a chargesheet in the special NIA court Mohali against Jaish chief Masood Azhar, his brother and two handlers Latif and Kashif. Chargesheet filed based on irrefutable, digital, technical, oral and documentary evidencecollected," Mittal told ANI.
Adding that the accused in the chargesheet are all Pakistani nationals, the IG further said that a letter has been written in this regard to Pakistan officials along with a supplementary copy, but there has been no response so far.
The NIA today filed a chargesheet in the NIA special court against senior commanders of Jaish-e-Mohammed including its chief Maulana Masood Azhar, for their involvement in the terrorist attack at Pathankot Airbase on 2 January 2016.
Sanction for prosecution has been obtained from the Ministry of Home Affairs, under the Section 45(1) of the Unlawful Activities (Prevention) Act, 1967, as amended.
The chargesheet states that the offences as noted above were also established against the attackers of JeM, namely Nasir Hussain, Hafiz Abu Bakar, Umar Farooq and Abdul Qayum, who executed the terror attack at Pathankot Airbase on 2 January 2016.
Prosecution against these attackers was recommended to be abated since they are dead.
A Red Corner Notice (RCN) has been issued by the Interpol for the arrest of the three accused.
It was established during investigation that the terrorists entered into a criminal conspiracy to infiltrate into the territory of India and to commit terrorist attacks and wage war against the Government of India.
In pursuance of the said criminal conspiracy, the accused persons, their leaders, handlers and co-conspirators including but not limited to Maulana Masood Azhar, Mufti Abdul Rauf Asghar, Kashif Jan and Shahid Latif, set up training camps in Pakistan and the PoK area, for recruitment and training of terrorists, in order to carry out terror attacks on the Indian soil.
During investigation, NIA investigators collected sufficient evidence in terms of statements of the witnesses to establish that the terrorists had been trained, motivated and radicalised by Maulana Masood Azhar and Mufti Abdul Rauf.
It has also been established through legal intercepts and statements of witnesses, that Kashif Jan and Shahid Latif had guided, equipped and launched the four terrorists, who carried out the terrorist attack at the Air Force Station, Pathankot, killing and injuring innocent persons and destroying public property.
The recoveries from the scene of crime, material and documentary evidence, forensic reports and extensive call data analysis, conclusively establish the complicity of the terrorists of JeM, in the attack at the Pathankot Airbase.
-ANI