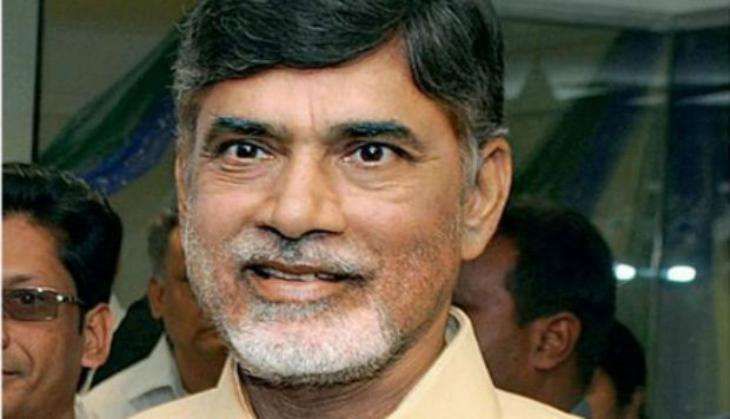 Andhra Pradesh Chief Minister N Chandrababu Naidu today inaugurated the new transit terminal building of Vijayawada airport at Gannavaram this afternoon and urged the Centre to name it as NTR Amaravati airport.
"We will formally write to the Centre on this and you do the needful," Chandrababu requested Civil Aviation Minister P Ashok Gajapati Raju and Secretary R N Choubey.
The Chief Minister also wanted the Civil Aviation Ministry to change the location of the proposed greenfield airport in SPS Nellore district from Dagadarthi to Krishnapatnam.
"Krishnapatnam has a port. There is Sri City SEZ, Tirupati airport and Chennai. This belt has huge potential for development and the NITI Aayog studied the prospect of developing a Coastal Employment Zone here. Hence the new airport should be built at Krishnapatnam," he added.
Union Ministers M Venkaiah Naidu, Bandaru Dattatreya, Y Satyanarayana Chowdary, AP Assembly Speaker Kodela Sivaprasada Rao, Airports Authority of India Chairman G P Mahapatra and others attended the event.
Choubey said the Transit Terminal at Vijayawada airport was developed at a cost of Rs 162 crore while another Rs 30 crore was spent on allied facilities.
The terminal could handle 20 lakh passengers per annum and would be sufficient for passenger needs for the next four-five years.
"By then we will build a state-of-the-art permanent terminal building that will cater to 50 lakh passengers per annum. Once the runway expansion is completed, larger aircraft like Boeing 747 can land here," Choubey said.
The Chief Minister and the Union Ministers conducted a bhoomi puja for the runway expansion works, being taken up at a cost of Rs 150 crore.
The state government has acquired 750 acres of land, which the Chief Minister said was worth Rs 2250 crore, for the runway expansion and airport development.
--
PTI