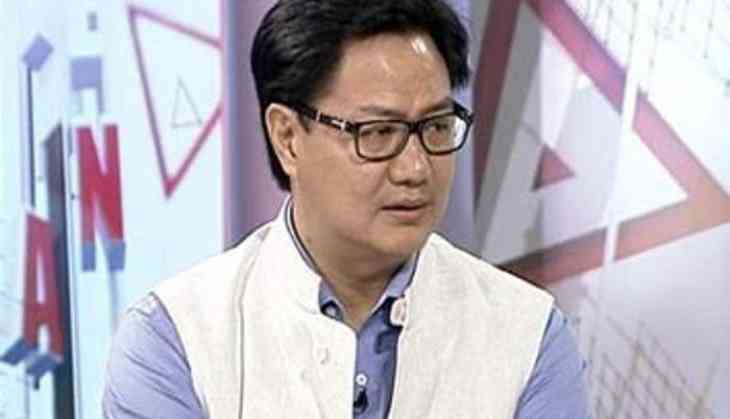 Centre will provide all support to maintain peace in J-K: Kiren Rijiju
Amid the increasing number of unprovoked firing by terrorists in Jammu and Kashmir, Union Minister of State for Home Kiren Rijiju on Sunday said the state government would be provided all necessary support by the Centre to maintain peace in the Valley.
"All the strategies have to be dealt with due consultation with the State Government and because we have an allotted government in Jammu and Kashmir, the state's inputs and strategies are to be given a priority. The Centre cannot just make a statement and intervene. The state government of Jammu and Kashmir is capable of handling the situation and necessary support will be given by the Centre," Rijiju told the media here.
Rijiju's comment comes in the wake of a recent terrorist attack in Anantnag that claimed the lives of six policemen.
The incident took place on Friday in Anantnag's Thajiwara Achabal area when the policemen were on a routine round in their jeep.
During the attack, some policemen also sustained serious bullet injuries and were rushed to a nearby hospital.
As per reports, Pakistan-based Lashker-e-Taiba claimed responsibility for the attack.
Rijiju, who is present in the Valley for the closing ceremony of a football tournament, said, "If we have to take India forward in the world of sports, then we have to take Olympics seriously."
"As Football is number game in the world, we don't want to be lacking behind in this game. That is why the Centre will provide all help," Rijiju said while addressing the crowd here.
-ANI