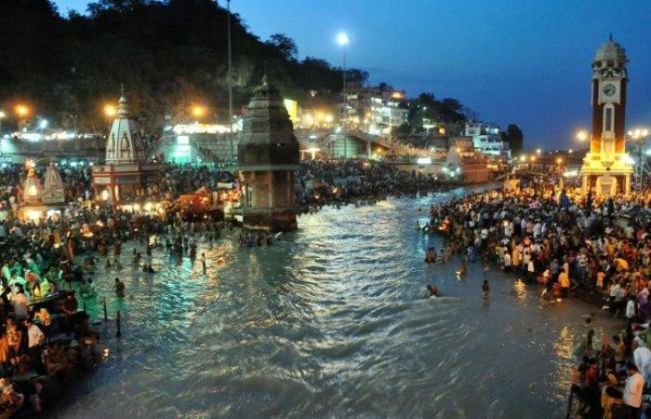 The Centre, on 16 November, assured to conduct a comprehensive research for establishing the medicinal benefits of Ganga river and its related health impact on crores of people taking dip in the holy river.
"We will hold a conference after six months where we will discuss all the research papers and make a coordinated effort in the direction of establishing the health impacts of Ganga water," Health and Family Welfare Minister J P Nadda said while addressing a workshop here on 'Non-Putrefying Properties of Ganga Water'.
The minister assured financial support to Indian Council of Medical Research which will conduct the research along with Water Resources and Environment and Health Ministry.
The findings of the research will be published in the form of a declaration, he said.
Minister of Water Resources, River Development and Ganga Rejuvenation, Uma Bharti said the initiative can provide a new direction to the much-talked about National Mission for Clean Ganga.
"There are three aspects of the Ganga river; religious, economic and its medical benefits. While much has been known about the religious and economic aspects of the river, the health impact of its water has never been researched upon. It is very important as it will give a direction to the National Mission for Clean Ganga," she said.
Bharti said that the biggest challenge was to maintain consistency in cleaning the Ganga due to its religious characteristic.
"Cleaning of Ganga is not a challenge for us. It is more important to maintain its consistency as thousands of people take dips in it in a day. So, cleaning it only once will not work," she said.
The minister said that, roughly, more than 20 crore people take dip in the river in a year.
Talking about the economic relevance of the Ganga, she said that more than 50 crore people are dependent on the holy river for their daily earnings.
The one-day workshop is being attended by scientists, environmentalists and experts from organisations like, NEERI, CSIR, IIT Rourkee and AIIMS.
The workshop will also discuss about the presence of pathogenic bacteria in the river, that is a big concern for human health along with other impacts.
Ganga river is spread across nine states and is utilized as a main water source for many activities, especially for drinking water supply.
-PTI