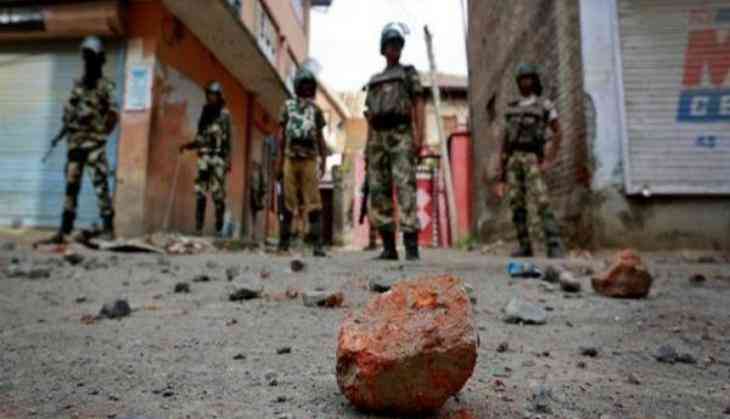 Reacting on the Supreme Court orders, wherein it asked the Jammu and Kashmir High Court Bar Association (JKHCBA) to take to various stakeholders and consider their opinion in connection with the plea against the use of pellet guns in the state, the Centre on Friday categorically said that it would not talk to people who were separatist leaders and those who talk of 'Azaadi' and freedom.

Attorney General Mukul Rohatgi, top law officer representing the Centre, made this statement to the apex court.

Earlier in the day, the court asked the association leaders to get names of the people, who can hold talks with the Centre for the resolution of the present situation in the state.

JKHCBA was also asked to assure the top court that no stone pelting would be committed in the future if they wanted prohition against the use of pellet guns.

The apex court had earlier asked the Centre to consider effective means other than use of pellet guns to quell stone pelting mobs in Jammu and Kashmir as it concerns life and death.

The Kashmir High Court Bar Association (KHBA) had earlier alleged that the pellet guns were being 'misused'.

The case was filed in the wake of the several lives lost during last year unrest in the Kashmir Valley.

Around 78 people lost their lives and over 100 people were injured, several critically, in Jammu and Kashmir last year due to the use of pellet guns, JKHCBA claimed in its petition.

The division bench of the Supreme Court had, in December last year, admitted the petition for hearing and directed the Central Government to submit the report of the team of experts constituted on the use of pellet guns before the court.

Earlier in July 2016, the Centre constituted a team to recommend suitable replacement for the pellet guns.

A seven-member expert committee set up for exploring other possible alternatives to pellet guns as non-lethal weapons submitted its report to Union Home Secretary Rajiv Mehrishi in August.
-ANI