Catch Team
| Updated on: 10 February 2017, 1:50 IST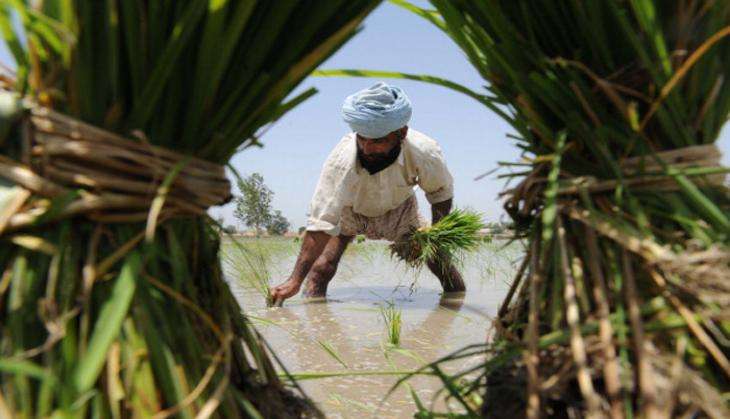 The Cabinet Committee on Economic Affairs (CCEA) on 1 June approved Minimum Support Prices (MSPs) for Kharif Crops of 2016-17 season.
The MSP for paddy has been increased by Rs 60 to Rs 1,470 per quintal for the upcoming procurement season.
MSP is the rate at which the government buys the grain from farmers.
The approved MSP is based on recommendations of Commission for Agricultural Costs and Prices. However, in view of the gap in the demand and domestic supply of pulses and oilseeds, the CCEA has decided to give a bonus, over and above the recommendations of the CACP of Rs 425 per quintal for Kharif pulses, namely Arhar (Tur), Urad and Moong, a bonus of Rs.200/- per quintal for Sesamum and a bonus of Rs 100 per quintal for kharif oilseeds namely, Groundnut-in-shell, Sunflowerseed, Soyabean, and Nigerseed.
The CCEA has also approved additional monthly allocation of 41,800 tonnes of foodgrains for the Below Poverty Line (BPL) families at BPL rates and 20,507 tonnes of foodgrains for Above Poverty Line families at two-third of Minimum Support Price rates to Tamil Nadu, Kerala and Nagaland.
The food Security Act (NFSA) came into force from July 2013 and it provides for coverage of two-third population of the country, based on the population estimates of 2011 for receiving wheat at Rs 2 per kg and rice at Rs 3 per kg. It was expected that the Act would be implemented in all the States/UTs by March, 2016.
However the states of Tamil Nadu, Kerela and Nagaland are yet to implement NFA, hence the government has to allocate foodgrain for these states separately.
Apart from this, the CCEA also gave its approval for a new broad gauge line between Mau Station of North Eastern Railway and Tarighat Terminal station of East Central Railway. The total length of this new broad gauge line will be 51 kilometers.
The estimated cost of this project would be Rs 1,765.92 crore which can go upto Rs 2,109.07 crore with 5% escalation per annum. The project is likely to be completed in the next six years .