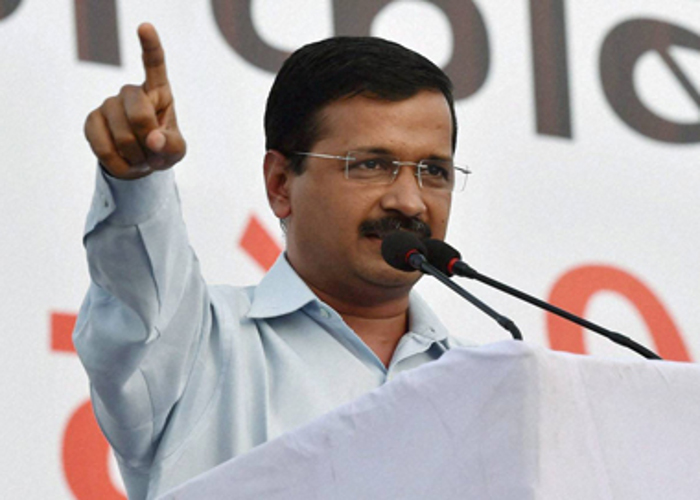 The CBI raids on Delhi Chief Minister Arvind Kejriwal's office led to renewed ruckus in the Parliament, with the Opposition calling it a case of "political vendetta".
The Trinamool Congress was the most vocal of all parties in backing Kejriwal, who had claimed this morning that his office was raided and subsequently sealed, an allegation denied by the government and the CBI.
Raising the issue in the Rajya Sabha, TMC MP Derek O Brien said: "The incident is unprecedented. It shows there is a state of undeclared emergency".
Responding to his allegations, Finance Minister Arun Jaitley said that the raids were neither conducted at Kerjiwal's office nor did they have anything to do with him. He said that the raids were conducted at his Principal Secretary Rajindera Kumar's office. He added that the CBI was conducting similar raids at other locations related to him as well. He clarified that the raids were not related to Kumar's tenure as Kejriwal's PS.
Not satisfied with Jaitley's response, Derek O Brien raised the issue outside the Parliament as well. Speaking to an NDTV journalist, he said: "Jaitley was misleading the House. The government needs to come up with a clear-cut explanation on what happened today. No one wants to defend an allegedly corrupt officer. But the issue here is beyond that. This is a issue of federalism."
Meanwhile, West Bengal Chief Minister Mamata Banerjee too has backed Kejriwal. Expressing shock at the Delhi CM's claims, she said: "Sealing of a CM's office is unprecedented."
The TMC had lent similar support to the Congress when the party claimed that Sonai Gandhi and Rahul Gandhi being dragged to court by BJP leader Subramanian Swamy was a case of "political vendetta".
This morning, Kejriwal took to Twitter to reveal that the CBI had raided and sealed his office. Calling the Prime Minister "a coward and a psychopath", he alleged that the raid was a result of Narendra Modi's inability to "deal with me politically".