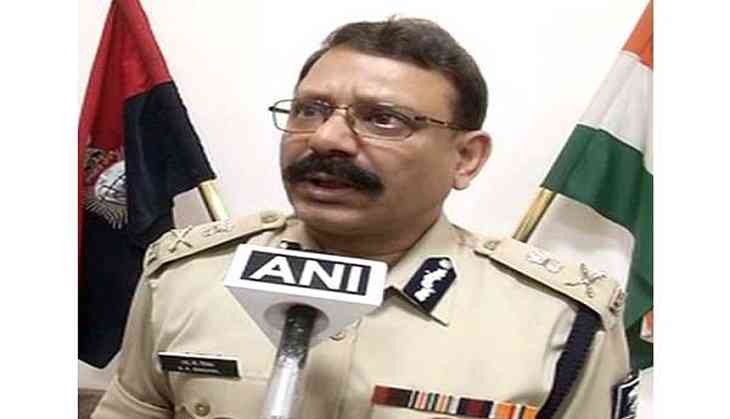 Bihar Additional Director General of Police S.K. Singhal on Friday said an alert has been issued across the state to prevent any possible political ramification amid the CBI raid on RJD chief Lalu Prasad Yadav.
"There is possibility of political ramification amid the CBI raid on Lalu Yadav. Keeping this in view we have issued the alert across the state. As of now there is situation is normal," Singhal told ANI.
He further said that police is also patrolling in some of the sensitive areas to prevent any untoward incidents.
Earlier in the day, the alert was issued from the Bihar Police headquarters to all police posts cautioning them of possible protests and retaliation from RJD supporters across the state.
The move comes hours after the CBI carried out raids at the residences of Lalu Prasad and his family members in connection with a new case of alleged irregularities in awarding the tender for the maintenance of hotels.
The raids were also carried out at the residence of his younger son and Deputy Chief Minister Tejaswi Yadav.
The CBI also registered a corruption case against Lalu; his wife and former Chief Minister Rabri Devi; Tejaswi Yadav; former Indian Railway Catering and Tourism Corporation (IRCTC) Managing Director P.K. Goyal; and the wife of Lalu's confidante Prem Chand Gupta, Sujata on allegations of awarding the tender for development, maintenance and operation of hotels in Ranchi and Puri in 2006.
The RJD chief , however brushed aside the allegation and tore into the Bharatiya Janata Party (BJP), saying that it was a political conspiracy against him
Yadav while addressing a press conference said that the BJP is targeting him because he has united the opposition to oust the Prime Minister Narendra Modi-led government.
"All this has come in the wake of me and my party amalgamating all other opposition parties of similar mentality to unite and oust the Narendra Modi government. All this is political vendetta against me and my family. They want to break us down and make us kneel down in front of BJP. My rivals want to send me to jail, they want me to surrender in front of BJP and RSS," said Yadav.
Meanwhile, Bihar Chief Minister Nitish Kumar on Friday called senior officials for a meeting in Nalanda's Rajgir, amid the Central Bureau of Investigation (CBI) raids against Rashtriya Janata Dal (RJD) chief Lalu Prasad Yadav.
The chief minister called Chief Secretary Anjani Kumar Singh, Principal Secretary (Home) Amir Subhani and Director General of Police (DGP) PK Thakur.
-ANI