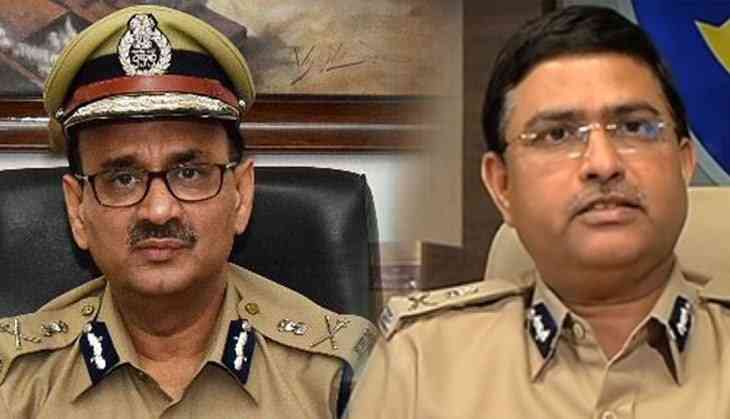 Alok Verma and Rakesh Asthana
The hearing for CBI director's plea in Supreme Court has has begun and the counsel of Alok Verma, senior advocate Fali S Nariman has submitted his argument in the court.
Fali S Nariman, in the case has said that, the investigation could not prove any allegations against director Verma and divesting him from his post will be illegal.
The CBI director has a fixed term of 2 years and it cannot be changed or decreased in any circumstances; also Fali while submitting his response in the apex court has said that the committee which appoints CBI director was not consulted before his transfer and the decision which the CVC took, to send the director on leave, was even worse than transfer.
Earlier, the Supreme Court while postponing the case has said that "This court is not a platform for people to come and express what they want. This is a place for adjudication of legal rights. This is not right. We intend to set it right. Our effort to maintain the respect of this institution is not being shared by everyone."
Fali S Nariman has submitted in the court, saying, "CBI Director should have a minimum period irrespective of his superannuation. He also said that Director's transfer should be cleared by Selection Committee which selected him."
Now, its up to the bench of the Supreme Court to decide whether CBI director would be reinstated into the agency or the appeal and the decisions taken by the CVC are legal as the integrity and dignity of an institution is getting a beating by its own government and people.
Also read: CBI crisis: SC to decide on director Alok Verma's plea today; last hearing was postponed after Verma's
Senior lawyer Fali S Nariman, appearing for CBI dircetor Alok Verma, submitted to Supreme Court that CBI Director should have a minimum period irrespective of his superannuation. He also said that Director's transfer should be cleared by Selection Committee which selected him

— ANI (@ANI) November 29, 2018