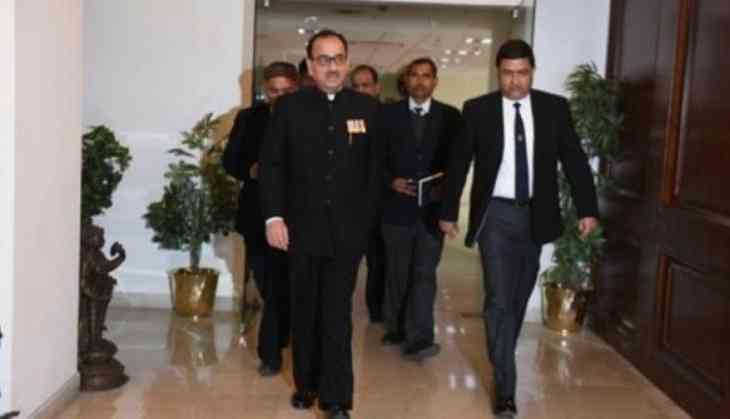 The Chief Justice of India Ranjan Gogoi has slammed the officials, lawyers and other people involved in the case as the report filed by director Alok Verma got leaked.
It was yesterday, when director Alok Verma filed his response to the Supreme Court, in a sealed cover but it eventually got leaked in the media and articles were published in news portal The Wire.
"We don't think anyone of you deserves a hearing," said the Chief Justice of India.
The apex court has now adjourned the matter to November 29. The bribery case currently pertains to the Moin Qureshi bribery scandal, in which the complainant Satish Sana Babu had filed a complaint against special director Rakesh Asthana of taking bribe in the case.
Alok Verma in his response to the Supreme Court has put Narendra Modi government in dock and has said that even after Supreme Court's order to enquire only about the allegations made against him in the letter addressed to the Cabinet Secretary on August 24, but it happened otherwise and Verma responds that, "not one question raised is from the allegations mentioned." Rather, Verma says, "majority of queries raised are for actions taken after August 24, 2018 and seem to be from an October 18, 2018 letter by Mr Rakesh Asthana to the CVC," as reported by The Wire.
Alok Verma writes in his response that "the CVC seems to be on a roving expedition to cast aspersions on my integrity and impartiality, which have never once been questioned in the last 39 years of my career in which I have headed police forces across four states/union territories and two institutions (including the CBI). I am surprised that the line of questioning being adopted by the CVC is as if I am already guilty and have to prove my innocence rather than the other way around."
Also read: Muzaffarpur shelter home case: Wanted Ex-Bihar Minister Manju Verma surrenders in a Begusarai
Nariman told Supreme Court that article was of November 17 and Alok Verma filed the reply on the CVC report in Court on November 19. https://t.co/ccea21GWJ4

— ANI (@ANI) November 20, 2018
CBI director Alok Verma's counsel Fali Nariman says article that was published was Verma's reply to CVC during the inquiry and not the reply filed in Supreme Court. CJI Ranjan Gogoi hands over another article in a cover as well as a newspaper to Nariman. Next hearing on Nov 29

— ANI (@ANI) November 20, 2018