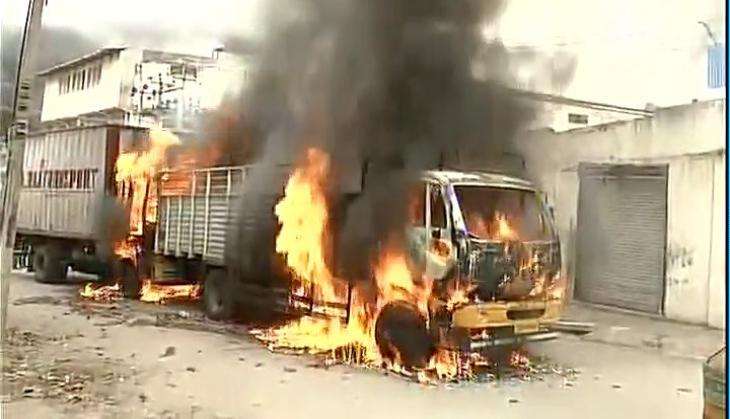 Expressing dismay over massive protests over the issue of sharing water from the Cauvery river, the Supreme Court on 15 September urged the people of Tamil Nadu and Karnataka to maintain peace and harmony in the states. The apex court also directed the state authorities to take immediate stock of the situation.
"It is the duty of states to see that no agitation and no damage take place. We expect the people from both states to maintain peace, harmony and above all dignity and respect for the law. We sincerely hope wisdom shall prevail over authorities in Karnataka and Tamil Nadu," the court observed.
The top court has also asked the counsels of both states to go through the petition and file their responses by 20 September.
The Central government had also appealed for peace and calm over the water distribution row. Stressing that violence cannot be justified, the Centre asked the governments of both states to take effective measures to ensure protection to the people.
One person was killed and another injured in police firing in Karnataka on 12 September as the Cauvery water sharing row with Tamil Nadu turned violent, escalating tensions between the two states.
More than 20 buses were set on fire by protesters in KPN bus depot in Bengaluru. Around 15,000 police were deployed as section 144 was imposed in the state.
Violence flared up in the city after the top court on 5 September, directed the Karnataka government to release 15000 cusecs of water to Tamil Nadu.
--With Agency inputs