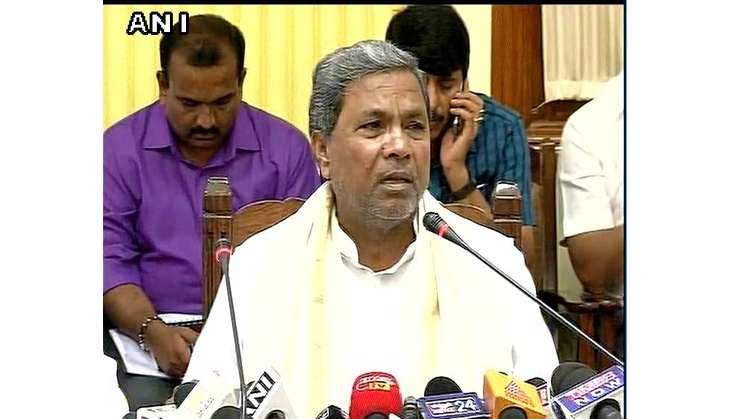 Karnataka Chief Minister Siddaramaiah, while addressing the media on 13 September in Bengaluru, announced a compensation of Rs 10 lakh for those who died in police firing during the violence that took place in Karnataka over the Cauvery water sharing issue.
Siddaramaiah also requested the media to co-operate in bringing the situation to normal and asked them to join hands with the government.
The Chief Minister also made an appeal to the public to not take the law into their own hands and stop causing damage to public property.
"The inability to implement the 5th Sep judgement is the reason why yesterday's direction came from the SC...as per the order we've released water for six days. The order is hard to follow but we'll still follow the SC order," he said. The court order directed Karnataka to release 15,000 cusecs of water daily which the apex court later changed to 12,000 cusecs.
"But we have had to deal with the situation arising out of it, we have to implement in the executive what judiciary has directed," he said.
One person was killed and another was injured in police firing in Karnataka on 12 September as the Cauvery water sharing row with Tamil Nadu turned violent, escalating tensions between the two states.
More than 20 buses were set on fire by protesters in KPN bus depot in Bengaluru. Around 15,000 police were deployed as section 144 was imposed in the state.
Violence flared up in the city with curfew being imposed on Monday night in 16 police limits of Bengaluru following the continued violence. The curfew is likely to remain in force for the next three days.
--inputs from agencies