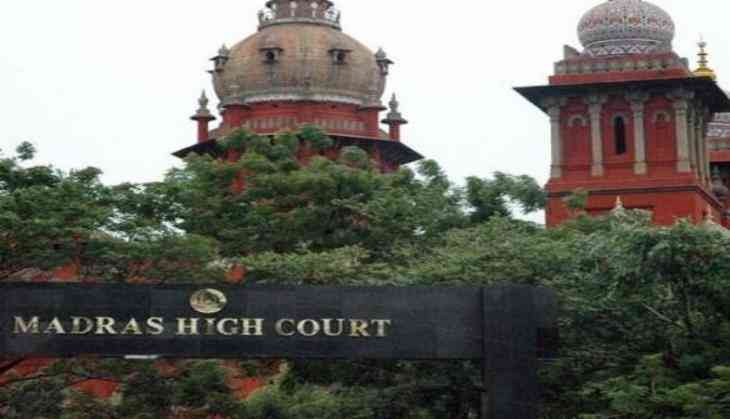 Madras High Court allowed farmer leader P Ayyakannu to stage protest at Marina beach for one-day over the issue of constitution of Cauvery Management Board (CMB).
Ayyakannu is a lawyer and farmer born in Tamil Nadu. He had led a 41-day protest against the Central government at New Delhi, demanding the agricultural loan in cooperative banks to be abandoned.
The Cauvery Issue is a hot issue these days in Tamil Nadu. Almost all the political parties have been pressurising the Centre to constitute Cauvery Management Board and Cauvery Water Regulatory Committee (CWRC) after a recent Supreme Court order reduced the water share of Tamil Nadu.
On February 16, a three-judge Supreme Court of India bench of Chief Justice Dipak Misra and Justices Amitava Roy and AM Khanwilkar pronounced the judgement on the Cauvery Water Dispute between the states of Karnataka, Tamil Nadu and Kerala and the UT of Puducherry.
The bench directed Karnataka to release 177.25 TMC of water, instead of the 192 TMC, to Tamil Nadu.
The apex court also ordered the Central government to set up the CMB and the CWRC within six weeks. The court will now hear the matter on May 3.
On April 9, the Supreme Court criticised the Centre and asked it to frame a draft scheme by May 3 for implementation of its February 16 judgment.
The apex court criticised the Centre for neither framing the scheme in six weeks as directed by it nor approaching the court prior to the March 31 deadline to convey that it had difficulties.
Meanwhile, Karnataka Chief Minister Siddaramaiah on April 21 wrote a letter to Prime Minister Narendra Modi and said that the state government is against the formation of the CMB as it is 'unconstitutional'.
In his letter, he mentioned that the Supreme Court has not directed any mechanism towards the formation of the CMB.
(ANI)