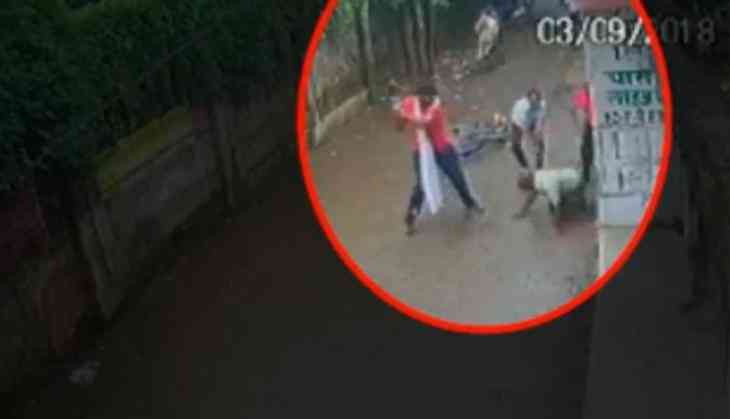 In a shocking incident, a retired cop was allegedly brutally beaten to death by goons on a street of Allahabad in Uttar Pradesh. The heinous incident got captured in the CCTV camera, that showed 70-year-old retired sub-inspector Abdul Samad Khan was mercilessly beaten by sticks by a man until he lay bleeding on the street. In no time, two others joined the man and beat him up until he was motionless.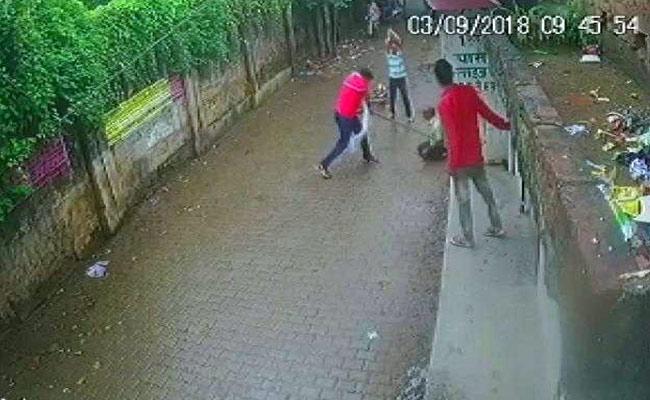 Khan's one arm was almost mutilated and he later died in hospital. The brutal attack took place in broad daylight on Monday morning. The Allahabad Police said initial investigations suggest the men attacked Khan because of a land dispute and that they were his relatives, reported The Times of India.
In around 40 seconds video that has been widely surfaced on social media platform shows Khan was on his bicycle when a man attacked him and 2 others joined him. Unconscious Khan falls to the ground and tries to shield himself. Several people pass by the spot on cycles and two-wheelers, no one comes to his rescue.
Watch Video Here:
As per reports, the police have named 10 people in the First Information Report but no arrest has been made yet. The main attacker is believed to be a man named Junaid, the police said. He reportedly has at least 10 criminal cases against him at the local police station.
According to reports, one of the attackers is a notorious criminal with a prison record. Khan retired from the Uttar Pradesh police in 2006.