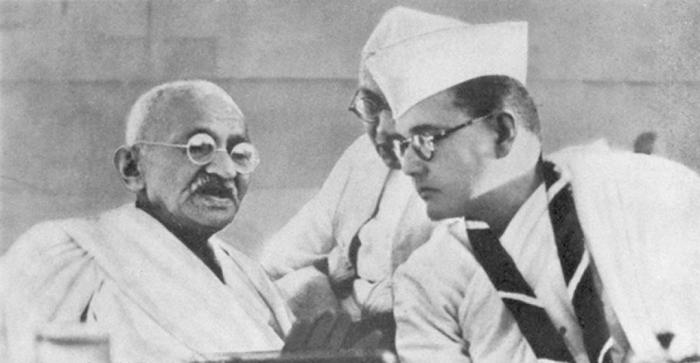 The central government has denied revealing any KGB records searched on Netaji Subhash Chandra Bose.
The denial of information by the Ministry comes in the backdrop of a recent notice issued by the Central Information Commission to Prime Minister's Office on the issue of declassification of files related to mysterious disappearance of Netaji. The transparency panel will hear a petition filed in a separate case on the disclosure of the files on 26 August.
In his note, Narayan had said that from time to time various articles have appeared in the Soviet/Russian press insinuating, though without actual proof, that Netaji in fact stayed/was incarcerated in the Soviet Union after 1945 when he went missing in an alleged plane crash.
"In January 1992, we had received a disclaimer from the Russian Foreign Ministry to the effect that 'according to the data in the Central and Republican Archives, no information whatsoever is available on the stay of the former President of the Indian National Congress Netaji Subhas Chandra Bose, in the Soviet Union in 1945 and thereafter," the note said.
It said a group of scholars from India had visited Moscow in 1995 to research this issue.
"Again no proof of Netaji's stay in the Soviet Union was adduced, it was mentioned that a number of personalities whom the team met 'had suggestive words to ventilate', and that 'the people of this country and all over the globe are very much interested to know about the cloud that had been created around Netaji concerning Russia," it said.
Narayan said there are three kinds of archives which may be of relevance, papers relating to the Stalinist period (KGB archives), which are kept separately and were not accessed till 1996 when the note was written, by foreign and even Russian scholars, and papers related to post-Stalinist period, which he said fall in two categories Government and Politburo that are kept separately.
According to Narayan, the Russian Foreign Ministry Note Verbale suggested that their disclaimers about Netaji may be based essentially on perusal of the archives of post-Stalinist period (post-1953).
Narayan had suggested that while it would be unrealistic for India to expect that Russian authorities would allow Indian scholars to access KGB archives, "what we can do is to request the Russian authorities to conduct a search into these archives and let us know if there is any evidence of Netaji's stay in the Soviet Union".
The appellant had sought a copy of Narayan's note, action taken on it, and file notings, besides Netaji files destroyed by the MEA.
He had also asked for a complete list of files on Bose with MEA which have been sent to the National Archives and communications exchanged between the Prime Minister's Office and the then India Ambassador to Russia S Radhakrishnan on Subhas Chandra Bose or Azad Hind Fauj.
-PTI