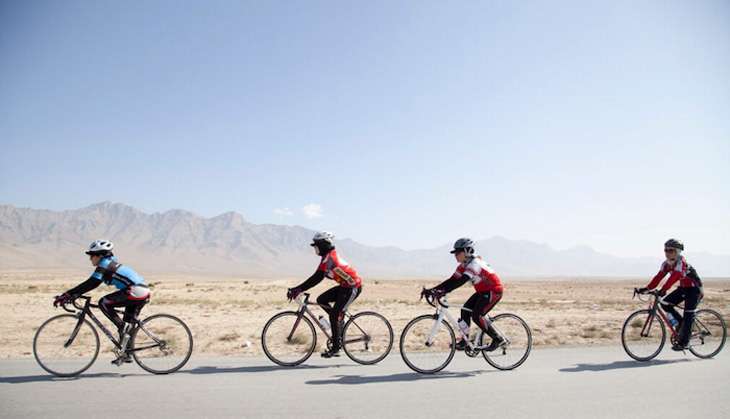 Four BJP MPs who are to take the ministerial oath today are wondering if they can ride their bicycles to Rashtrapati Bhavan for the swearing-in ceremony, and continue to cycle to their ministries thereafter, given their higher status.
The four MPs, part of an informal 'climate club' set up by Anil Madhav Dave, a Rajya Sabha member from Madhya Pradesh, have been commuting to Parliament from their homes not far away by bicycle, according to The Telegraph.
"I'm tempted to take my bike out tomorrow too but I'm not sure whether protocol permits it," said Mansukh L Mandaviya, a Rajya Sabha member from Gujarat, on Monday.
He added: "A bicycle has many uses. It keeps me healthy and saves me the hassle of organising a car and a driver. Besides, all of us have to be mindful of our obligation to reduce carbon emissions."
Dave is also unsure about protocol and his bicycle. He said: "We have had no formal communication from the President's office on what mode of transport should be used. So I won't take a chance, I'll hop into a car."
Lok Sabha MP Krishna Raj from Uttar Pradesh, however, has no doubts about how to get to Rashtrapati Bhavan today. She said on Monday: "There's no way I shall use a bike tomorrow - not for a ceremony like the swearing-in."
Though Krishna said she would love to continue cycling to work after becoming a minister, she isn't sure if she can.
"I take my bicycle out only when I feel like wearing a salwar-kurta. But in a sari - no, of course not. I guess, as a minister, I should be seen more often in a sari."