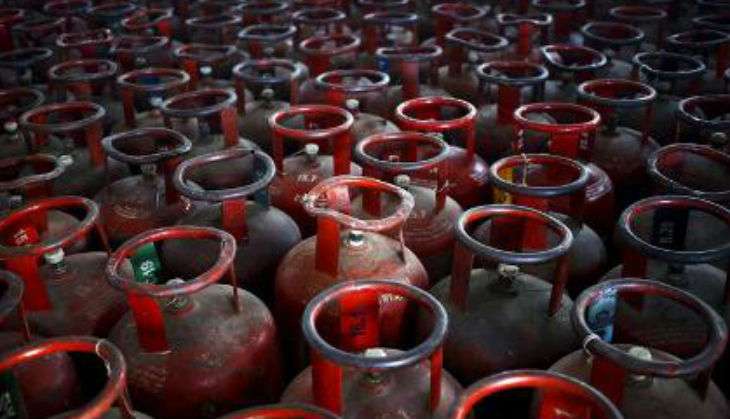 Prime Minister Narendra Modi while addressing the nation from Red Fort last year claimed that India saved Rs 15,000 crore annually in subsidy outgo for cooking gas thanks to Direct Benefit Transfer of LPG (DBTL) and GiveItUp campaign.
The reality, however, may be far from what the government has been boasting of, according to the CAG report to be tabled in the Parliament during the ongoing monsoon session, reports The Hindu.
"We got the LPG gas subsidy under direct cash benefit transfer. We used the Jan Dhan Yojana and Aadhar cards. Because of this, middlemen and black marketers have been hit. We corrected the system and Rs 15,000 crore, which was stolen every year in the name of gas subsidy, has been saved," Modi had said.
This CAG report in question could seriously puncture this claim that Modi has made. The Centre claims that it would end up saving almost Rs. 22,000 crore in the financial years of 2014-15 and 2015-16 since launching its approach to cooking gas subsidy - introducing direct bank transfers of the subsidy and asking better off consumers to voluntarily give up theirs.
The audit has found that the amount collected from people voluntarily giving up LPG subsidy and direct bank transfers adds up to less than Rs. 2,000 crore. The remaining saving is actually due to the fall in the price of LPG that India annually imports.
Some substantial systemic problems have also been found by the audit with DBTL which is also called Pahal. Among them are the diversion of domestic subsidy for commercial use and LPG meant for commercial consumption being diverted for domestic use.
If the government's claims are to be believed then Rs. 22,000 crore have been saved as a result of the 'GiveItUp' campaign, where government calls upon consumers to give up their LPG subsidies and direct bank transfer scheme.
"If DBTL was not there, the government would have had to spend around Rs 15,000 crore more in 2014-15," The Hindu quotes Petroleum Minister Dharmendra Pradhan at a recent seminar on energy subsidies.
According to the Petroleum Planning and Analysis Cell (PPAC) of the government, India saw the value of its LPG imports drop from Rs 36,571 crore in 2014-15 to a projected Rs 25,626 crore in 2015-16. That is a difference of Rs 10,945 crore in just a year.
PPAC data also reveals that LPG import has actually gone up in that period from 8,313 thousand metric tonnes (TMT) in 2014-15 to 8,885 TMT in 2015-16.
"FOB (Free on Board) of LPG is weighted average of Saudi Aramco contract price (CP) for Butane (60%) and Propane (40%) for the previous month and also includes daily quotes of premium/discount averaged for the previous month," the PPAC said.
The price of Butane fell from $825 per metric tonne (MT) in May 2014 to $310 per MT in July 2016. The price of Propane fell similarly, from $810 per MT in May 2014 to $295 per MT in July 2016.