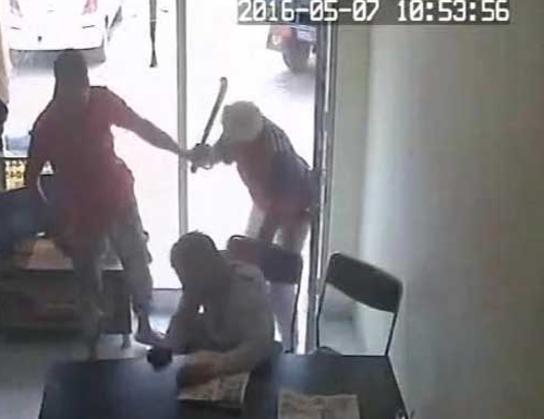 Taking road rage to another level, four men barged into the office of a businessman and attacked him with butcher knives and sticks.
Gurpreet Singh, a businessman in Ludhiana, got into an altercation with the men as his car hit their vehicle in a parking lot. Followed by a heated argument, the four men forced their way into Singh's office and thrashed him for around 15 to 20 minutes.
The incident has been captured on CCTV camera. The security footage also shows Singh trying to escape but he was hit repeatedly on his head and leg.
Singh has been admitted to Dayanand medical college and the attackers are still absconding,according to an
NDTV
report.