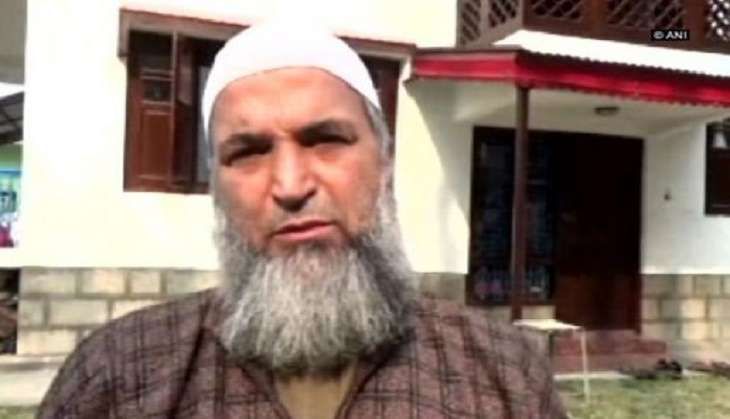 Muzaffar Wani, the father of slain Hizbul Mujahideen terrorist Burhan Wani, today condemned the burning of educational institutions in Jammu and Kashmir, saying this is not acceptable.
"Schools are being burnt since the last 10 days, and don't know who is doing all this. We cannot blame anybody else. Whoever is involved in this is wrong. They should not have burnt the schools, this is our property, Jammu and Kashmir's property. This is wrong," he reiterated.
"It is not only about kids, it is about the future of Kashmir as everybody is suffering here including workers, shopkeepers, transporters. In the present scenario, we have to think about everybody and we should get a solution for the same," he added.
Wani further said that they have seen unrest in 2008 and 2010 and now they are witnessing the same in 2016.
"If today, we will try to find a solution, only then we will face things in future. It will be really good that this issue is settled once and for all," he added.
On 31 October, the Jammu and Kashmir High Court took suo-moto cognisance of schools being burnt in the Valley and directed the authorities of all concerned districts to take preventive and protective measures for school buildings from unknown enemies of education.
The division bench of the high court directed Jammu and Kashmir Chief Secretary Brij Raj Sharma, Director General of Police K Rajendra Kumar and Director School Education (Kashmir) to issue necessary instructions to all deputy commissioners, SSPs and CEOs of concerned districts to take all preventive and protective measures for school buildings.
The bench also directed the three top officers to remain present during the next hearing on 7 November.
Over 25 educational institutions have been burnt by miscreants in Kashmir Valley since 9 July, a day after Burhan was killed in an encounter in South Kashmir.
Several schools in Kashmir valley have been closed due to a shutdown call given by separatist groups.
--ANI