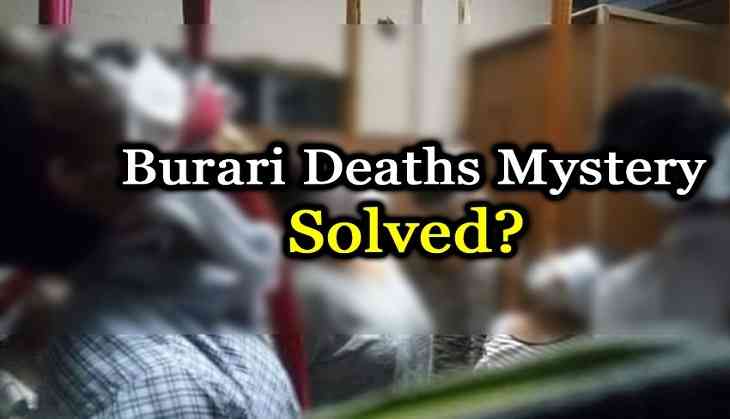 Delhi's Burari deaths mystery has been in the news for over a week, however, the mystery of deaths remain unsolved. While there was the expectation that the curtain would raise from the deaths case as the final postmortem report likely to come today. At the initial stage, Delhi police thought that it was a mass suicide but during the further investigation the case turned into the religious angle. Therefore, Police are waiting for the final postmortem report of the 11 people who found hanging in a single house in north Delhi's Burari.
However, Police have questioned over 200 people in the matter of 11 people deaths case. Police have also questioned the 33-year-old Priyanka Bhatia's fiancé for over 3 hours. He denied for having any kind of information about the family involved in such kind of rituals that came to light after their deaths.
Meanwhile, Police had recovered various CCTV footage in which they found that the family members were bringing wires and stools which they allegedly used in the hanging.
Police have also recovered 11 diaries from the house in which the notes were written about how to get the road to God.
Out of the 11 members, 10 were found hanging from a ceiling of the house while the body of the senior member of the house, 77-year-old Narayan Devi found dead, where she was lying on the floor in the other room of the house.
However, after watching the CCTV footage, Police clearly indicated that no outsider was entered to the house till the dead body found by the neighbour Gurcharan Singh. He came out within 30 seconds after seeing the dead bodies hanging in the morning.
Watch Video:
Also read: Burari Deaths Mystery: Should Delhi's horror house be replaced by a temple?