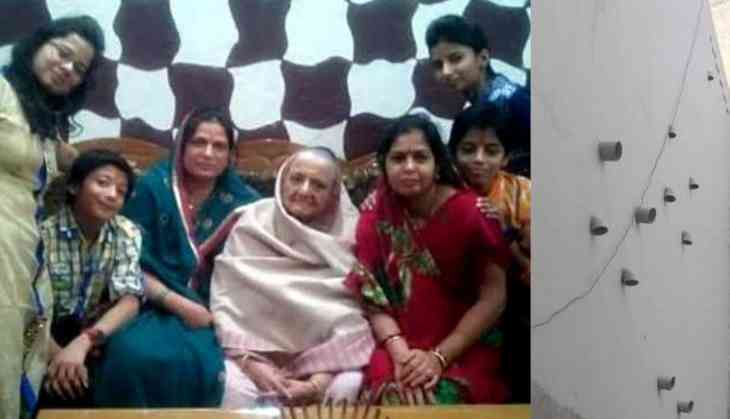 In a shocking dead case of Delhi's Burari area, where 11 members of the family found dead, 10 hanging blindfolded in their residence, one in adjacent room, has shaken the national capital. The police investigating the case and gathered in hunt to find the reason behind the death of the three generation of Bhatia family.
In every move the case is turning mysterious, as nothing like this has happened in the history ever. However, police suspects family was involved in occult practices based on the registers and handwritten notes recovered from the Delhi home.
"It appears that the family was involved in occult practices to attain salvation & probably there was a 'tantric' behind this. The eldest member of the family might have been influenced & so all the others followed," says S Tandon, Psychiatrist.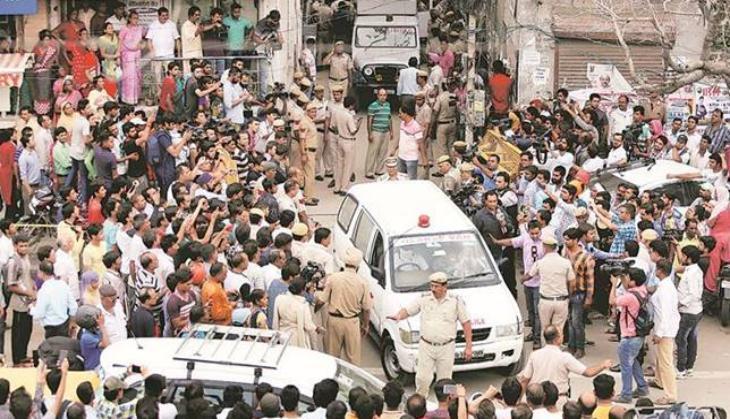 Here's all about the Delhi's Bhatia Family's mysterious death case:
# On June 30, Gurucharan, a neighbour of Bhatia family found something odd when the grocery shop run in the double storey house wasn't open till 7:30 in morning, that usually open at 6 in the morning. The neighbour found the door open and went inside after which he found the body of 10 family members hanging, and blindfolded, while another, the eldest family member Narayani Bhatia, 77, was found strangled in a separate room.
# Seven out of 11 family members were female, four were male, including 2 teenager boys allegedly used chunnis (scarves) with religious motifs and cables to hang themselves from a railing in the house.
#Body of Mrs Narayan Devi (77), her daughter Pratibha (57) and two sons--Bhavnesh (50) and Lalit Bhatia (45). Bhavnesh's wife Savita (48) and their three children--Meenu (23), Neetu (25) and Dhruv (15) were also found dead. Lalit's wife Tina (42) along with their 15-year-old son Shivam was also among the dead. Pratibha's daughter, Priyanka (33), who was engaged last month was dead too.
# A neighbour and family friend Gurucharan, immediately informed cops. The Crime Branch rushed to the spot and while investigating the case wether it is mass murder or mass-suicide.
# Hemant Sharma, a family friend said around 10 years ago the accident had occurred when a plank of wood had fallen on Lalit, in which he lost his speaking ability after which the family got involved in spiritual things.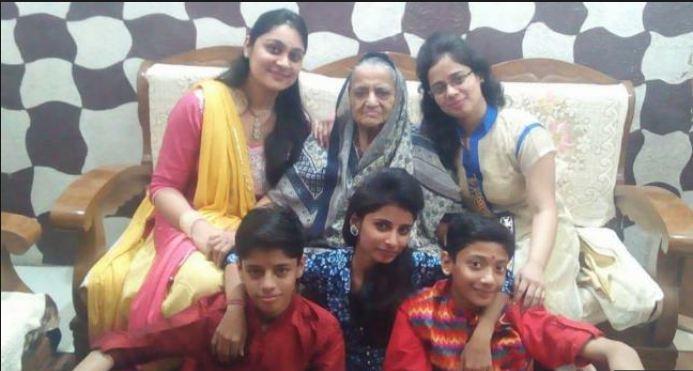 # Bhavnesh shuts his plywood shop and returns home at 8 pm. Other son shuts his general store and goes home at 10 pm. A delivery man came to the house to deliver food at 10:40 pm. No one came inside or went outside the house, till Sunday morning.
#The pet dog of Bhatia family was found dead inside a house on Sunday, was found burning with fever at 108 degrees. He was rescued by a Noida based animal rights activist.
# Cops recovered 10 handwritten notes and 2 registered that pointed out the family was involved in occult practices. Those notes indicated that the family observed certain spiritual or mystical practices.
# In the registered it was written that they will meet God on 30 June. "Saat din Bad pooja lagataar karni hai.. thoda lagan aur shraddha se.. Koi ghar me aa jaaye to agle din.. Guruvaar ya Ravivaar ko chunein..." one of the notes among 10 reads.
# Postmortem of 6 bodies reveals 'ligature hanging' as the reason behind death & that no signs of struggle were found. A liquid chemical found in stomachs of 5 deceased.
# Delhi Crime Branch traced call records of the family that lead them to a tantrik baba with whom the family was in contact with, a leading TV news channel reported. Cops looking out for the baba.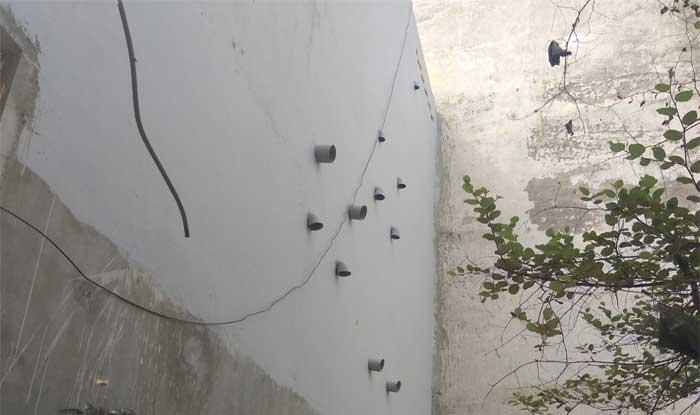 #At the back side wall of the Bhatia family residence, 11 pipe has been spotted on the entrance wall. Out of those 11 pipes, 7 are tilted one and 4 were straight. Interestingly among the deceased, seven were women and four were men. Not only this, the way the pipes hang out of the wall, are in the pattern the bodies were placed.
The mystery behind those pipe is still told.
#The eldest member among the deceased, Narayan Dev, had one more son Dinesh Bhatia lives in Rajasthan's Kota and daughter Sujata lives in Panipat in Haryana. Narayan Devi's daughter Sujata says the family was not superstitious and was looking forward to grand daughter's marriage.
Also read: Burari deaths: Delhi cops trace call records of Bhatia family; family was in contact with Tantrik Baba, manhunt launched